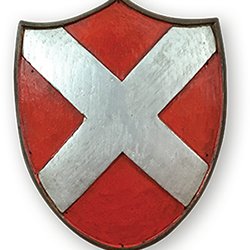 Accredited by NEASC
History Teacher
Faculty / Full-Time
St. Andrew's School, Barrington, RI
St. Andrew's School (RI) seeks a full-time History teacher for the 2022-2023 school year. Reporting to the Humanities dept head, this person will be a member of the Humanities dept. A description of the position and subsequent duties is listed below:
Qualifications: Bachelor's degree in History or humanities-related field, Concentration in World History would be preferred IB experience preferred
Instruction:
● Teach five sections of History across both the IB Middle Years and Diploma Programmes
● Develop and coordinate quality curriculum for courses assigned as it relates to IB Standards and Practices
● Review and revise units of study and curriculum maps regularly as it relates to IB Standards and Practices
● Coordinate with the Department Head as it relates to any new book choices, field trips, or speakers
Advising:
● Advise students who need individualized support, particularly for executive functioning. This includes the start of the day: helping students to be organized for classes from a materials management perspective and check out at the end of the day: supporting the planner, prioritizing, and organizing what to bring home.
● Serve as an advocate and coach for each advisee. Communicate with parents bi-weekly in the form of a parent contact (email or phone call) to keep parents informed about their child's overall academic and social/emotional progress.
Extracurricular:
● Coach and/or oversee two activities per year
● Participate in the residential life program, which includes weekend duties approximately five times per year
Communication:
● Establishes and maintains a cooperative and professional relationship with administration, colleagues, students, parents
● Attends all department and full faculty meetings, as well as any applicable parent meetings regarding students or advisees
● Attends and participates enthusiastically in weekly collaborative planning meetings
● Demonstrates proficiency in communication that is high touch provides a supportive disposition and adheres to a 24 hour turnaround time for email responses
● Updates Department Head on a regular basis concerning the status of classes, advisees, and activities
● Communicates with teachers and administration as needed to advocate for advisees and students
● Communicates with advisees' parents or guardians as required, or more frequently if needed
● Actively promotes the Sciences throughout the St. Andrew's community
● Actively participates in the St. Andrew's community activities and events
● Communicates with the Department Head regarding budgetary needs as early as possible for supplies essential for successful instruction and proposed field trips.
Other duties:
● Completes an annual self-evaluation process, which includes goal setting and reflection
● Meets with department head as needed
● Attend as many as possible school-related events and assist as needed
● Become a Google Level 1 Certified Educator within one year of hire
● Attend IB Training within one year of hire
If interested, please submit a cover letter, statement of educational philosophy, and current resume to: Alexandra R. McMullen Assistant Head of School for Academics amcmullen@standrews-ri.org
St. Andrew's School
Barrington, RI
Elementary, Middle School, High School, Post Graduate
Day, Boarding
All Gender
Religiously-Affiliated