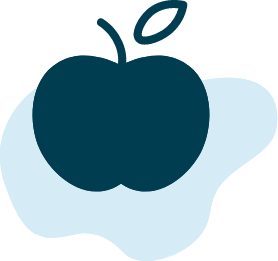 Accredited by NEASC
High School Humanities Teacher
Faculty / Part-Time
Waring School, Beverly, MA
High School Humanities Teacher: 2nd Semester Long Term Substitute
Mission:  Waring School is a co-educational, college preparatory day school for a student population of 169, grades 6-12 in Beverly, MA. Waring's mission is "To create and sustain a community of lifelong learners who are working together for the individual and common good." At Waring, we are committed to building a diverse, equitable, and inclusive community that affirms individual voices. Waring encourages candidates of color and of underrepresented groups to apply for our positions as well as teachers/staff from public schools.
Summary: This part-time long-term substitute is responsible for teaching (1) Humanities class (9th-10th grade mix, 8 class periods/week) for the second semester (mid January – mid May, 2022).
Key Responsibilities include: As part of a 4-teacher 9/10th grade Humanities team, this role includes teaching (1) section of Humanities (history, literature, social studies of MODERN EUROPE, from the French Revolution through the Cold War, with units on such topics as Romanticism and Imperialism). The class meets 8×50-minute periods each week. Classes are discussion based, drawing from themes from the history/literature as part of the class syllabus.
Job Requirements:
Bachelor's Degree or equivalent
Experience with teaching at the high school level preferred
Flexibility, creativity, strong organizational skills
Competence with Google Suite
Overview: Time/Days
Classes meet: Mondays 10:30-12:15; Tuesdays 10:30-11:20; Wednesdays 10:00-11:45; Thursdays 10:30-11:20; Fridays 10:55-12:40
Part-time, 36% for 4 months
Stipend is commensurate with experience.
Application Process:
To apply for this position, please submit a letter of interest and resume to Ms. Robine
Vaneck, Associate Head of School:
Email: positions@waringschool.org
Waring School
35 Standley Street
Beverly, MA 01915
Waring School is an Equal Opportunity Employer. We actively seek to increase the diversity of our faculty and student body, and do not discriminate in employment practice with regards to gender, gender identity or expression, race, color, disability status, sexual orientation, genetic information, religion, or national and ethnic origin. 
Waring School
Beverly, MA
Elementary, Middle School, High School
Day
All Gender