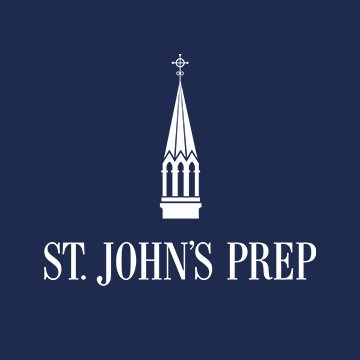 Accredited by NEASC
Help Desk Specialist
Staff / Full-Time
St. John's Prep, Danvers, MA
About St. John's Prep
St. John's Prep is an inclusive, Catholic, Xaverian Brothers Sponsored School for young men in grades 6 through 12. Founded on the Xaverian values of compassion, humility, simplicity, trust, and zeal, we educate students to be, do and stand for good in the world. We enroll approximately 1,500 students from more than 90 communities in Massachusetts, New Hampshire, and Maine.
Position Overview and Responsibilities
Reporting to the Managing Director of IS in the Information Services Department, the Help Desk Specialist is the first point of contact for Help Desk support and phone support, setup, maintenance, and repair of computer systems and audio/video equipment at St. John's Preparatory School. Works with staff, faculty, and students in grades 6 through 12 to make sure that all end-user equipment is in excellent running condition. This is a full-time, 12-month, hourly position. There will be expectations for night and weekend work at overtime pay.
Skills and Competencies
Hardware and Software Support
● Provide first level phone and desktop support including problem resolution for software applications, hardware, and peripheral devices.
● Troubleshoot and perform minor repairs in response to hardware and software problems.
● Support the setup of all new Apple hardware, especially iMacs, MacBooks, Apple TVs and iPads.
● Support the software management system (currently Jamf ).
● Assist in maintaining an inventory of all hardware, software and electronic media.
● Troubleshoot and maintain copiers and printers throughout campus.
● Troubleshoot and maintain the phones on campus (both digital and analog).
Customer Support
● Technical support for faculty and student iPads.
● Manage help desk ticketing system, including the appropriate assignment of support tickets to members of the Information Services Department.
● Assist in the preparation of documentation on hardware and software, maintenance practices, and problem resolutions.
● Provide end-user support for Wireless network connections.
Audio-Video
● Support audio/video setup for events on and off-campus.
● Audio/video support for projectors, Zoom Rooms, AppleTVs, audio systems, and cabling in classrooms.
● Update and maintain the school's internal video archive.
Additional Responsibilities
● Meet with members of the Information Services Department on a regular basis to assess needs and recommend suitable technology.
● Work with members in the Information Services Department to carry out all summer updates, maintenance, equipment replacement, and troubleshooting in preparation for the school year.
● Perform other duties as assigned by the Senior Support Specialist.
All members of the faculty & staff are expected to give witness to the mission of St. John's, as well as to our identity as an inclusive, Catholic, Xaverian Brothers Sponsored School. In addition to regular faculty & staff responsibilities, St. John's encourages all members of the faculty & staff to be involved in the life of the school beyond the office. The school offers a wide range of co-curricular,
intramural and interscholastic programs.
Education and Experience
To perform this job successfully, an individual must be able to perform each essential duty satisfactorily. The requirements listed are representative of the knowledge, skill and/or ability required to perform these essential duties. This list is intended to be illustrative, but not exhaustive. Reasonable accommodations will be made to enable individuals with disabilities to perform the essential functions of the job, unless these accommodations would impose an undue hardship on the school.
● A high school diploma.
● Formal training in computer maintenance and repair. Professional desktop support experience preferred. Apple certifications and A+ certification desired. If you do not have the Apple and A+ certifications, it will be a job requirement to achieve them.
● Competency with the following operating systems: macOS 10.14 to 10.16, and Windows10, and Apple iOS.
● Competency with the following software: Google Suite, Microsoft 365, Microsoft Office, and the Adobe Creative Suite.
● An understanding of TCP/IP and ethernet networking.
● Ability to effectively communicate with faculty, staff, and students regarding technology use both in person, over the phone, and in writing.
St. John's Prep is committed to building a diverse and inclusive campus community. We welcome applications from underrepresented groups. We seek applicants who demonstrate a commitment to multiculturalism and diversity that is manifested in classroom practice, student engagement, interpersonal communication, and curricular decisions. For more information about our academic,
spiritual and student life programs, please visit www.stjohnsprep.org.
Interested candidates are asked to send a cover letter and résumé to Tracii Schaeublin, Assistant Head of School for Human Resources, attschaeublin@stjohnsprep.org. Please, no phone calls.
St. John's Prep
Danvers, MA
Elementary, Middle School, High School
Day
Boys