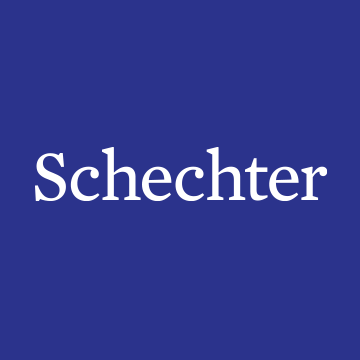 Accredited by AISNE
Hebrew Learning Specialist
Faculty / Full-Time
Solomon Schechter Day School of Greater Boston, Newton, MA
Schechter Boston is looking for a dynamic and engaging Hebrew Learning Specialist for the 2022-2023 academic year. This is a full time position that works with all grades, K through 8. 
Job Description:
Serve as the primary, or joint point of contact for families if they have questions about the support their child is receiving from their provider/s.

Design, plan and implement curriculum accommodations and modifications for students on caseload.

Prepare and implement differentiated Hebrew-language instruction, activities, and assessments that meet the needs of students on caseload. This includes, but is not limited to regularly administering formative and summative assessments, reviewing data, and providing individually tailored instruction based on the data.

Assist Hebrew teachers in designing and implementing short-term interventions, and assist in monitoring student progress.

Maintain and update student learning plans, including modifying, amending, and changing goals as necessary, and share with grade level teams.

Gather, collect, and organize information on students, including, but not limited to: observational data, transition notes, teacher/parent concerns, and any testing or evaluations.

Prepare progress notes at designated intervals during the school year.

Keep track of and attend meetings with outside providers as needed; including, but not limited to IEP/504 meetings, private evaluations, outside service providers, etc.

Attend all parent/teacher conferences of the students that are being directly serviced. 

Keep up to date on Hebrew-language instructional practices, techniques, and attend relevant professional development opportunities. 

Ensure that teachers have all the tools and supports needed to implement learning plan accommodations for students on caseload. 

Build respectful relationships with students and their parents, to help them stay actively engaged and involved in school.

Create and maintain a safe, organized, well-structured physical environment that is conducive to student learning.
Requirements:
Bachelor's Degree required 

MA Teaching Certification, preferred

Minimum of two years experience teaching students, preferably as a special educator

Exemplary teaching skills

Ability to stand for long periods of time

Native Hebrew speaker

Proficiency with collecting, recording, and interpreting data

Comfortable incorporating technology into daily lessons
About the School:
Schechter Boston creates a Jewish educational experience where each child, 15 months through eighth grade, will be known, belong, be engaged, be inspired and be prepared.  Faculty, staff and students at Schechter benefit from a highly collaborative, mutually supportive environment in which each person's individual strengths are recognized and cultivated, and are vital to the success and learning of the community as a whole. Individuals who work at Schechter Boston must thrive in a culture that lives every day by the following cultural values: 
Believing there is no limit to better

Providing honest and kind feedback

Failing forward

Leaning into complexity

Being kinder than necessary
Pay & Benefits:
Competitive salary, commensurate with experience

We thrive to provide a competitive salary and comprehensive benefits package that supports our faculty and staff, including: health insurance, prescription drug benefit, vision, healthcare/dependent care flexible spending account (FSA), long term disability, life insurance, 403(b) with employer matching, paid holidays, sick time and personal time, and early dismissal on Fridays.
To Apply:
Please send your resume and cover letter to jobs@ssdsboston.org.  
Solomon Schechter Day School of Greater Boston
Newton, MA
Infant / Toddler, Early Childhood, Elementary, Middle School
Day
All Gender
Religiously-Affiliated