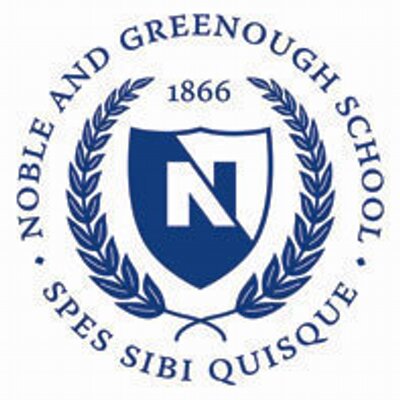 Accredited by NEASC
Head Varsity Girls Hockey Coach
Other
Noble and Greenough School, Dedham, MA
Founded by George Washington Copp Noble in 1866, Noble and Greenough School is a rigorous academic community dedicated to motivating and inspiring students to achieve their highest potential and to lead lives characterized by service to others. A non-sectarian day and boarding school for students in grades seven (Class VI) through twelve (Class I), Nobles has a current enrollment of just over 600 students–including approximately 50 five-day boarders.
Nobles seeks an experienced multifaceted educator to lead our girls ice hockey team. It is our hope/expectation this person will be a member of our faculty or staff in a full-time role. The successful candidate will have a bachelor's degree, a strong background working as a coach and educator, at least three to five years of experience working at a secondary school, college, or university, and a passion for working with adolescents.
This is an opportunity to join a dynamic, successful athletic department and a strong community of faculty and staff that value the power of the multi-faceted educator model. The Nobles girls ice hockey program is one of the proudest in all of New England. The coaching staff has developed great teams and great players who have gone on to have impacts at the college and professional levels. We are searching for a leader who looks to honor, maintain, and grow that tradition in the years to come.
We seek candidates who would bring a desire for ongoing professional improvement, a diversity of backgrounds and experiences, and a demonstrated commitment to young people. People of color, people with disabilities, members of the LGBTQIA+ community, religious minorities, and members of other historically underrepresented groups are encouraged to apply. Learn more about Nobles' commitment to diversity, equity, and inclusion here.
If you are interested in applying, please fill out the Noble and Greenough School online application form and address your letter of interest to Head of Upper School, Alison Easterling, and Director of Athletics, Alex Gallagher.
Noble and Greenough School
Dedham, MA
Middle School, High School
Day, Boarding
All Gender