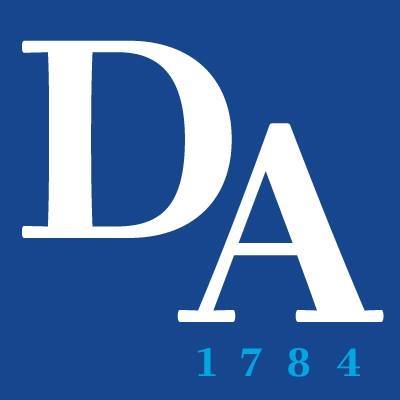 Accredited by AISNE
Head of Upper School (Grades 6-8)
Administrator / Full-Time
Derby Academy, Hingham, MA
Head of Upper School (Grades 6-8) 
Derby Academy, a Pre-Kindergarten through Grade 8 co-educational day school with 350 students located in Hingham, Massachusetts, seeks an Upper School Head beginning in July 2022. Rooted in the school's motto, "Improve Both Mind and Heart," Derby provides students with a joyful and rigorous academic environment. The Upper School Head serves as the division leader of Grades 6-8 with approximately 125 students. The Upper School Head reports directly to the Head of School, is a member of the Leadership Team, and supports all students and faculty as a community of learners and educators.
A successful Upper School Head (Grades 6-8) will:
Partner with the Director of the Center for Teaching and Learning and the Lower and Middle School Division
Heads on leadership of school-wide curriculum, including emphasis on teaching excellence and meaningful professional development for faculty;
Organize and coordinate recruitment and hiring of Upper School faculty with the Director of the Center for
Teaching and Learning; work closely with other senior administrators mentoring new faculty;
Implement school-wide faculty evaluation process with the Lower and Middle School Division Heads;
Partner with the Director of Community and Belonging to implement the Diversity, Equity, and Inclusion Strategic
Plan;
Oversee Upper School Student Support Services; maintain mission clarity in this program;
Attend weekly administrative meetings;
Work closely with the CFO/Business Manager on budgeting as it pertains to Upper School faculty and curriculum;
Observe and give feedback to faculty in the classroom on a regular and consistent basis;
Manage Grades 6-8 morning meetings;
Meet and coordinate with the Lower and Middle School Division Heads on a regular basis to ensure mission clarity and consistency across divisions;
Keep abreast of new information, innovative ideas and techniques by attending workshops, conferences and seminars, as well as read and subscribe to professional literature;
Maintain school/community relationships throughout the school year with consistent communication to faculty and parents such as newsletters, personal notes, letters and emails, phone calls, Back-to-School Night and Parent
Coffees;
Disseminate Upper School information to parents, faculty and staff on a regular basis;
Work with the Dean of Students to create an effective schedule for grades 6-8;
Handle major discipline issues for Grades 6 – 8;
Interview and recommend prospective Upper School teaching candidates to the Head of School;
Review class placement at the end of the year to maintain healthy and balanced classrooms;
Attend appropriate school functions, including evening and weekend events;
Perform other duties as may be assigned from time to time by the Head of School.
Requirements:
Master's degree required;
At least 5 years of teaching experience;
Proven leadership experience, especially with curriculum/teaching and learning.
Derby Academy is committed to building a diverse, equitable and inclusive educational community and does not discriminate on the basis of age, race, religion, gender, color, veteran status, physical ability, sexual orientation, national or ethnic origin or any other state or federally protected classifications. Derby Academy is an equal opportunity employer.
Derby Academy values inclusivity and encourages candidates from diverse backgrounds or who have experience in cultural competency work to apply.
Interested candidates may email a letter of interest, resume, and three references by January 31, 2022 to:
Mary Beth Murphy
Director of the Center for Teaching & Learning
hiring@derbyacademy.org
No phone calls, please.
Derby Academy
Hingham, MA
Early Childhood, Elementary, Middle School
Day
All Gender