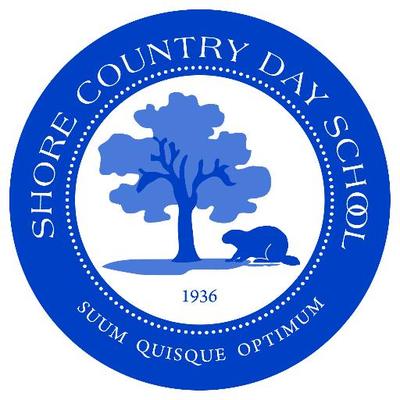 Accredited by AISNE
Head of Upper School
Administrator / Full-Time
Shore Country Day School, Beverly, MA
Summary:
Supports the fundamental educational mission of the school by directing all aspects of the Upper School Division.
ESSENTIAL DUTIES AND RESPONSIBILITIES include the following (other duties may be assigned):
Develops the vision for the Upper School program considering the developmental and educational needs of adolescents
Articulates this vision to all constituent groups and works to ensure its realization
Supervises and evaluates the faculty and staff assigned to the Upper School division
Leads recruiting teams and makes recommendations for hiring to Head of School
Plans for orientation and mentoring of new faculty
Oversees professional development for all faculty and staff in the division
Plans for and directs Team and Division Meetings
Manages the expectations and consequences for student decorum within the division
Works with students, parents, and faculty to address problems in a timely, professional manner
Collaborates with Athletic Director to ensure coordination of athletic programs appropriate to middle school
Supervises work of Department Chairs to guarantee viability and relevance of curriculum and pedagogy
Writes recommendations to express students' achievement, accomplishments, and aptitude for secondary school
Collaborates with Director of Admissions and Secondary School Counseling to maintain enrollment and support students' transition to secondary school
Oversees budget for division and works with Director of Finance and Operations to supervise departmental planning and spending
Collaborates with other members of the administrative team to ensure the effective functioning of the school as a whole
Serves on Board committees as directed by Head of School
Participates in professional development activities directed toward own professional growth
Performs related duties such as supervising and/or sponsoring student activities, assisting students in selecting courses of study, and counseling or advising on social and academic concerns
SUPERVISORY RESPONSIBILITIES include teachers, assistants, aides, student teachers, substitutes, and/or volunteers assigned to the Upper School division.
QUALIFICATION REQUIREMENTS: To perform this job successfully, an individual must be able to perform each essential duty satisfactorily. The requirements listed below are representative of the knowledge, skills, and/or ability to perform these essential duties. This list is intended to be illustrative, but not exhaustive.
EDUCATION:
Bachelor's degree from accredited four-year college or university required. Master's degree preferred.
COMMUNICATION SKILLS:
Ability to analyze and interpret general academic materials, periodicals, policy manuals, student and teacher work. Ability to compose reports, evaluations, and correspondence. Ability to present information effectively, both orally and in writing, and to respond to questions from administrators, teachers, students, and parents.
CERTIFICATES, LICENSES, REGISTRATIONS:
May require a valid residential driver's license with a safe driving record.
OTHER SKILLS AND ABILITIES:
Knowledge of and ability to use computers in support of general educational and administrative work. Experience teaching in K-12 settings.
WORK ENVIRONMENT: The work environment characteristics are representative of those an employee encounters while performing the essential functions of this job. Reasonable accommodations will be made to enable individuals with disabilities to perform the essential job functions unless those accommodations would impose an undue hardship upon the school.
While performing the duties of this job, the employee occasionally works in outside weather conditions.
The employee may be exposed to fumes or airborne particles and toxic or caustic chemicals.
The employee may have to ascend and descend stairs.
The noise level in the work environment is usually moderate.
Shore Country Day School
Beverly, MA
Early Childhood, Elementary, Middle School, High School
Day
All Gender