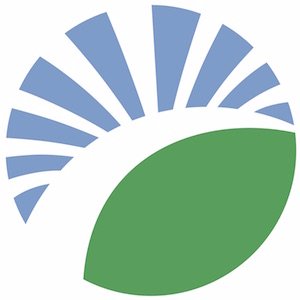 Accredited by AISNE
Head of School
Administrator / Full-Time
Riverbend School, Natick, MA
Riverbend School seeks a collaborative, dynamic, hands-on educational leader to help usher in its next stage of development as a prominent toddler-to-grade-8 independent school in the MetroWest Boston area.
Riverbend's current head is retiring at the end of the 2022-2023 school year. During his six-year tenure, Riverbend has transformed its campus, strengthened its commitment to Montessori education, earned AISNE accreditation, and grown its enrollment during the pandemic. Moving forward, Riverbend will be best served by an experienced leader who is inspired by the school's mission and who is eager to collaborate with a strong faculty, staff, administrative team, and board to co-create an exceptional Montessori experience that truly "follows the child."
Candidates who visit will be impressed by the depth of caring and support that students experience. Riverbend authentically embraces the Montessori approach of meeting each child where they are and expertly guiding them forward. 
MISSION
Within a collaborative and respectful community, Riverbend School develops curious, self-confident, and independent lifelong learners by using Montessori principles to help each child flourish socially and thrive academically.
PROGRAM
Everything about Riverbend—from the sparkling campus to the breadth of teaching materials—is designed to foster curiosity and community. The program and practices of Riverbend are grounded in the work of Dr. Maria Montessori, who was among the first educators to recognize that young children learn through active engagement with rich content and meaningful, multi-sensory materials. The Montessori Method is a time-tested, child-centered approach grounded in the belief that children and youth are naturally curious and eager to learn. Its core value is respect for the human spirit and the development of the whole child—physical, social, emotional, and cognitive. Montessori students learn to think critically, work collaboratively, and act boldly. 
Montessori education at Riverbend is distinguished by several key elements:

Classrooms that are intentionally designed to optimize learning. This contributes to "normalization," a Montessori term that refers to a classroom atmosphere that enables students to act independently, exercise self-discipline, and focus peacefully on their work. 

Multi-age classrooms that take advantage of complementary developmental stages.

Social-emotional learning woven into every activity.

Pedagogy that allows students to set developmentally-appropriate goals, explore their interests, engage in group studies and projects, and work at their own pace.

Teachers who are proficient observers and trained to use their findings in order to modify and refine each student's learning process.

Clear and consistent messages regarding the school's values, including a commitment to diversity, equity, inclusion, social justice, and the whole child.

An emphasis on the natural world, including Nature class and Forest Fridays for the younger students and work on a local organic farm for older students.
Riverbend School prides itself on knowing every child and family. In classrooms, one can see teachers working individually with students, giving direct or small group instruction, and reminding students of their individual goals. The three-year grouping cycle provides the child and teacher with several years to discover and build upon the student's strengths. 
Riverbend is organized into two distinct divisions, each led by a division director: 
Children's House

, which includes the Toddler Program (15 months to age 3) and the Primary Program (age 3 to age 6/Kindergarten);

Upper School

(grades 1 – 8) which is split into Lower Elementary (grades 1-3) Upper Elementary (grades 4-6) and Middle School (grades 7 & 8). 
DIVERSITY, EQUITY, AND INCLUSION

Riverbend's commitment to diversity, equity, and inclusion is inextricably linked to its educational philosophy that deep learning happens within a collaborative community built upon mutual respect. The school has recently hired a dedicated Director of Diversity, Equity, & Inclusion. The next Head of School will embrace this charge to promote dialogue, programs, and policies that further diversity, equity, inclusion, and social justice.
Riverbend's DEI Mission
Riverbend School believes in the importance of diversity, equity, inclusion, and social justice in our community. By embracing differences, valuing multiple perspectives, and developing a profound appreciation for our humanity, we hope to ensure that our campus spaces are safe and respectful for all children, families, and employees. 
DEI Vision 
Create and sustain a diverse community of faculty, staff, students, and families

Root our Montessori curriculum in developing the whole child through practicing grace and courtesy, peace education, and multiculturalism

Develop our awareness of implicit bias by rejecting stereotypes and prejudice

Promote anti-bias educational practices

Appreciate difference and interconnection

Guide children to become global citizens who stand up for social justice
PRIORITIES FOR THE HEAD OF SCHOOL
As a still young, developing school in a highly competitive independent school market, there is an exciting and necessary opportunity for Riverbend to differentiate itself as the premier child-centered, hands-on, experiential school for the whole child. Montessori is a comprehensive program, especially for early learners. The next Head of School will work with the experienced Director of the Children's House and the newly appointed (July 2022) Director of the Upper School to lead the maturation of the Montessori program through the eighth grade, augmenting the curriculum with local community resources and a strong social-emotional learning program that encompasses diversity, equity, inclusion, belonging, and social justice. 
Riverbend School has enjoyed remarkable success over the last few years with major campus improvements, record enrollment, and AISNE Accreditation. The Riverbend School community believes the next Head of School is well positioned to focus on people and programs, including a focus on the following five areas:

1) Teaching and Learning
Building on the strong Children's House foundation, the Head of School will continue to strategically align the school's programs across divisions to meet the needs of today's learners and clearly articulate the efficacy and long-term value of a toddler-through-grade-8 Montessori model. The Head of School will work closely with the division heads to review the curriculum and pedagogical practices to ensure Riverbend provides an exceptional educational experience for their students and clearly defined outcomes for the upper grades in order to enhance the retention of families through the eighth grade. This will include looking at the professional growth opportunities for administrators, faculty, and staff (consistent feedback/assessment, professional development, a strong compensation program, etc.).
2) Communication and Marketing
The Head of School is "the face" of Riverbend School internally and externally. The next Head will need to be a highly effective communicator in all senses of the word. Working with the Board, Director of Marketing & Communications, and the professional staff, the Head will continue to clarify the message around Riverbend's innovative Montessori program and elevate the profile of the school within the MetroWest region, if not nationally, as a leader in Montessori-based teaching and learning. 
3) Enrollment 
Riverbend relies on enrollment to be financially sustainable. The Head of School will work closely with the admissions team to enhance efforts to achieve optimal enrollment for the school. The Head will serve as the chief spokesperson for Riverbend School and should expect to be highly visible in both the school and local communities in promoting the Riverbend educational experience.
4) Leadership and Sustainability
The next Head of School at Riverbend should lead in a manner that distributes leadership responsibilities clearly and act decisively in a transparent fashion that builds a shared sense of purpose and vision. There will be an opportunity to clarify the roles, responsibilities, and expectations of the administrative team and program leaders. It is expected that the Head of School will develop the leadership capacity of the school. 
The leadership at Riverbend School must ensure the viability of Riverbend by appropriately weighing income and expenses, including tuition affordability, faculty and staff compensation, other revenue opportunities, and annual fundraising. The Head should be an experienced educational leader focused on developing an inclusive, performance-based leadership model that will include institutional planning for continuous improvement and change management in a competitive educational marketplace.
5) Diversity, Equity, and Inclusion
Riverbend places a premium on developing a strong, inclusive community. Working closely with the Director of DEI, the next Head of School will take an active role in examining and implementing the diversity, equity, inclusion, and social justice practices throughout the school community.
PREFERRED CANDIDATE ATTRIBUTES AND EXPERIENCES
Riverbend seeks an accomplished educator who is energized by the school's mission, size, Montessori philosophy, location, and potential for growth. Its new Head will be collaborative, a skilled communicator who understands independent school administration and governance, and someone who loves to roll up their sleeves and do what is necessary to serve the students and families.
Candidates should be prepared to deal with the broad range of school matters and be able to demonstrate successful experience in most of the following:
leading a vibrant academic program, which includes recruiting, developing, and supporting a talented faculty and staff 

modeling and inspiring educational vision and innovation

developing and implementing strategic initiatives

building community by forging strong relationships with multiple constituencies

advancing school identity within the broader community
Candidates will also have a broad range of leadership and management abilities, including:
proven ability to think strategically and be a thought leader in elementary and middle school education

excellent organizational and operational skills, ensuring accountability throughout the organization

strong verbal and written communication, and strong interpersonal skills with exceptional follow up

a collaborative, inclusive, and transparent leadership style

strong aptitude for enrollment, financial management, and fundraising
Personal qualities are very important to the Riverbend community and the Head of School must be:
excited to understand and embrace the Montessori mission and guiding principles of the school

a warm, approachable person who is fully engaged with both the internal and external communities

exceptionally committed to diversity, equity, and inclusion

an authentic leader who works collaboratively with administrators, faculty, students, parents, and the Board to further the mission and vision of Riverbend School

a skilled and empathetic listener and outstanding communicator who approaches the work with joy, a sense of humor, and a deep respect for the dignity of children

a humble leader who embodies excellence without arrogance and has the skills and wisdom to empower others in the Riverbend community
Candidates should submit:
A letter explaining their interest in Riverbend School addressed to members of the search committee

A current resume

The names, email addresses, and telephone numbers of five references with their affiliation to the candidate (references will not be contacted without prior agreement of candidate); finalists will be expected to furnish seven additional references

A personal statement that includes a description of educational and leadership beliefs
Application Deadline: September 5, 2022, if not sooner**   
**Riverbend School reserves the right to accelerate the calendar for highly qualified candidates. 
Semifinalists will complete a short video interview in response to questions from the Search Committee. The Head of School Elect will be required by Massachusetts law to undergo an extensive background check.
Electronic submission of credentials is required. 
Candidates are encouraged to begin the application process as soon as possible by indicating their interest to the consultant at Educational Directions, in confidence, to obtain additional information about the search process.
Please contact Jerry Larson to share your interest, or to nominate someone. All inquiries will be kept in confidence.
Dr. Jerry Larson, Managing Partner
Educational Directions
O: (800) 647-2794 x 3
Riverbend School is committed to providing equal opportunity in employment. Riverbend strictly prohibits discrimination or harassment of any kind based on race, color, religion, creed, sex, pregnancy, national origin, sexual orientation, gender identity, age, physical or mental disability, genetic predisposition or carrier status, marital status, veteran status, or any other class protected under applicable federal, state or local law.
Riverbend School
Natick, MA
Infant / Toddler, Early Childhood, Elementary, Middle School
Day
All Gender
Montessori