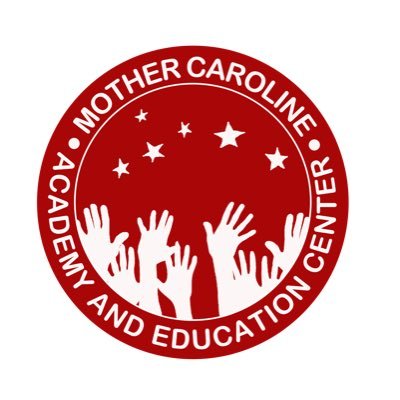 Accredited by AISNE
Head of School
Administrator / Full-Time
Mother Caroline Academy & Education Center, Boston, MA
Mother Caroline Academy and Education Center invites nominations and applications for the position of Head of School. The next Head of School will be an experienced, visionary, mission driven leader with clear devotion to the education of girls and young women.
WHO WE ARE
Mother Caroline Academy and Education Center (MCA) is the only tuition-free, private all-girls' school (grades 3-8) in the city of Boston, Massachusetts. Founded in 1993 in the Catholic tradition and located in the heart of Dorchester, MA, Mother Caroline Academy serves young women and their families from traditionally under-resourced Boston neighborhoods. Instilling a sense of pride with a focus on academic excellence and integrity, Mother Caroline is a missiondriven school with a dedicated, holistic approach to education and to family services. The next Head of School will have an opportunity to continue Mother Caroline's commitment to cultural, religious, and ethnic inclusion while taking the lead in amplifying its profile in the local and greater Boston areas.
ABOUT THE POSITION AND DESIRED QUALITIES
Mother Caroline Academy's next Head of School will work collaboratively with a dedicated and passionate community of faculty, staff, students, and community members. The Head of School leads the entire school community both internally as a role model for students, a trusted team member for staff and faculty, and as an ally to students' families. The Head of School is the Chief Executive Officer and reports to the Board of Trustees to develop policies that guide Mother Caroline, and with the Mother Caroline Academy's administrative team to implement those policies. This is a full-time, exempt position, requiring significant time, attention, commitment, and energy. The Head keeps the Board fully informed on all matters pertaining to Mother Caroline Academy. The successful candidate will demonstrate a deep commitment to service and to mission-driven all-girls private education.
The Head of School is supported by the senior leadership team which currently includes:
Principal
Admissions/ Operations Manager
Business Manager
Director of Development
Dean of Academics
An ideal candidate for the Head of School will demonstrate the following skills and expertise:
Ability to build upon the successes of Mother Caroline Academy and to lead a new mission and strategic plan.
Highly adaptable with a commitment to going above and beyond what's necessary.
Familiarity with and expertise in cultural competency and a willingness to teach others.
Connections to local and surrounding Boston communities with a desire to create and strengthen local partnerships.
Strong background in advancement and institutional development
Strong financial acumen with budget experience
Ability to lead with a field-informed social-emotional approach to student support and well-being.
Palpable enjoyment in regularly interacting with students and their families.
Excellent delegation and task management skills
High emotional intelligence and compassionate
Sustainability mindset with a systems-based approach to problem solving.
Open-mindedness and flexibility
• Experience in community organizing.
• Familiarity and/or experience teaching in the classroom.
Mother Caroline Academy is committed to equity in its pay practices and compensation. This is a full-time position with a competitive benefits package.
Salary will consider years of experience, specialty skills, and other factors; the salary range is $150,000 to $190,000.
For best consideration, please send all nominations and applications to:
MotherCarolineHOS@storbecksearch.com
Lois Mufuka Martin, Managing Director
Staci Williams Seeley, Managing Director
Linda Chavers, Ph.D. Managing Associate
For more information, please visit Mother Caroline Academy's home page at https://www.mcaec.org/.
Mother Caroline Academy and Education Center is an equal opportunity employer. All applicants will be considered for employment without attention to race, color, religion, sex, sexual orientation, gender identity, national origin, veteran, or disability status.
Mother Caroline Academy & Education Center
Boston, MA
Elementary, Middle School
Day
Girls