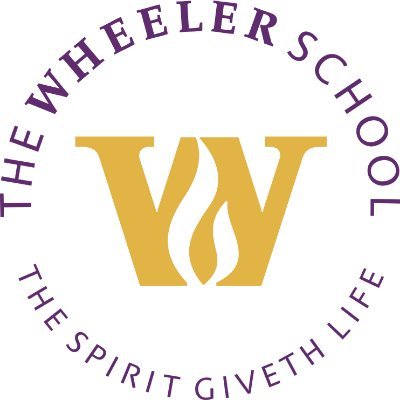 Accredited by NEASC
Hamilton Administrative Assistant
Staff / Full-Time
The Wheeler School, Providence, RI
The Administrative Assistant coordinates the needs of the administration, faculty, students, and parents and assists in the smooth operation of the school and is often the public (or parent-facing) voice of the division. This individual provides a high level of executive support to the Head of the Hamilton School division and the Hamilton Institute Director.  As this person is often the person that community members interact with first upon learning about the school and in the daily interactions of a day in the life of school, this individual is a key player in contributing to the joyful community of the school with flexibility, patience, highly effective organizational skills, and positivity.
Responsibilities include:
Daily:
Communicate with community members actively and throughout the day to support smooth daily operations. 

Collect and distribute attendance, dismissal plans, and recess schedules to faculty and staff.

Process incoming mail, email and phone calls.

Support students with various needs (e.g band-aids, a call home, a trip to Health Center, etc.)

Schedule meetings for Director of Hamilton and Director of Hamilton Institute 

Support Hamilton Institute Director to schedule reading screenings and other meetings as part of this outreach aspect of the division.

Schedule admissions meetings weekly, parent-teacher conferences several times each year including applicants to the Polaris Program in the Upper School.

Schedule student visits to Hamilton School

Coordinate with three other division assistants and other offices throughout the school to ensure smooth operations between and among divisions

Attend weekly faculty meetings and all school meetings. 

Manage Whitaker building, including requesting and approving work orders, room reservations, collaboration with our excellent maintenance to ensure functioning of building. 

Periodically provide coverage for the switchboard during lunch.

Annually provide administrative support for events such as Learning Differences Awareness Weeks, Learning Differences Annual Conference, P's & Q's event, graduations and closing assembly.
Ongoing: 
Provide administrative support to Hamilton Committee of the Board of Trustees. 

Prepare schedules for special events (e.g. Grandfriends Day, Closing Ceremonies and Graduations, Learning Differences Awareness Weeks)

Assist with technology set up.

Manage consultant schedules (e.g school psychologist)

Resolve monthly credit card expenses and manage check requests

Attend evening or weekend events occasionally as requested.

Coordinate with Hamilton parents/guardians on annual family events.

Maintain copier supply and maintenance. 
Qualifications: 
Enjoy working with adults and children.

Excellent communication skills in written and oral formats. 

Experience working in a fast paced and energetic environment and managing many projects at once. 

Interest in learning differences and working in a mission-driven organization.

Experience working with the entire Google Suite

Interest in learning new technologies to support various aspects of the role.
To apply: 
Please submit a resume, cover letter and three references (which will not be contacted until requested) to Jon Green at jongreen@wheelerschool.org and Jeanette Epstein at jeanetteepstein@wheelerschool.org with a cc to careers@wheelerschool.org. Please add "Hamilton Administrative Assistant" in the subject line. 
Statement on Diversity
At Wheeler, we actively seek students, faculty, and staff from diverse backgrounds in the belief that a broad range of experiences and viewpoints enhance learning, enrich life on campus, and better prepare us all for full participation in a pluralistic, democratic society. The Wheeler School is committed to a policy of nondiscrimination and equal opportunity for all employees and qualified applicants without regard to race, color, religion, sex, sexual orientation, gender identity or expression, age, national origin, or disability, and any other category protected by federal, state, or local law. 
Learn more about The Wheeler School at www.wheelerschool.org. Read our new Mission and Strategic Plan for Wheeler here. 
The Wheeler School
Providence, RI
Infant / Toddler, Early Childhood, Elementary, Middle School, High School
Day
All Gender