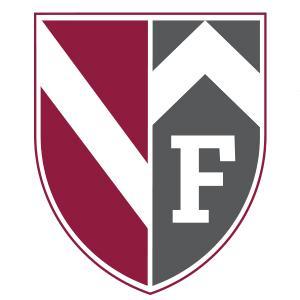 Accredited by AISNE
Guided Study & Dismissal Coordinator
Staff / Part-Time
The Fessenden School, Newton, MA
About Us
The Fessenden School is an all boys independent day and boarding school serving 525 students in Pre-K to Grade 9 in West Newton, MA. The Fessenden School's mission is to teach, nurture, and celebrate growing boys; cultivating each boy's individual potential and developing in balance his mind, character, heart, and body in an inclusive and joyful community. For over 100 years we have been committed to the education of boys, and our facilities, curriculum, and programs are designed with the necessities of boys in mind. 
Position Summary
The Middle School seeks a Fessenden faculty or staff member to oversee Guided Study and the dismissals of Middle School boys, beginning immediately. Hours are Monday through Friday, 1:00pm – 4:45pm on days when school is in session. 
Essential Duties and Responsibilities
The essential functions include, but are not limited to the following:
Coordinating dismissal information with the Athletics Office, Middle and Upper School Office;

Overseeing regular carpool pick up location here at Bernon Hall, 3:00-3:30 and 4:00-4:30;

Communicating with rink pickup during the Winter Term;

Overseeing MS Guided Study Halls at 1:50-3:00 and 3:10-4:10;

Distributing and collecting attendance sheets

Posting room assignments, updating as needed

Ensuring that the first 15 minutes are spent in quiet reading

Making sure all Guided Study classrooms are supervised

Covering Guided Study when needed

Coordinating with Library and CCI for Guided Study times – sign-out procedures, etc.

Getting, distributing, and returning snack at 2:20 and 3:30

Surveying the campus to make sure students are in Guided Study and sports

Communicating effectively with students and parents; and

Assisting the School Receptionist in locating boys in our study halls and athletic facilities as needed.
Schedule 
Monday-Friday 1:00pm to 4:45pm

School Year
Preferred Qualifications 
1 year of experience

Bachelor degree/ Master degree in education
Minimum Qualifications 
Associate or Bachelor degree

Successful criminal background check 

Proof of COVID-19 vaccination
Physical Demands and Work Environment
The physical demands described here are representative of those that are essential functions of this position. Reasonable accommodations may be made to enable individuals with disabilities to perform the functions. The requirements for performing the duties of this position are as follows: 
Frequently required to walk, stand, sit, talk, and hear 

Regularly required to bend, stoop, crouch and/or kneel

Occasionally required to lift and/or move objects weighing up to 25 pounds

Majority of work is performed in a school/classroom environment, and the noise level in the environment is usually moderate.
To Apply
Submit an application through Fessenden's Career Site. Please include a resume and cover letter.
The Fessenden School
Newton, MA
Early Childhood, Elementary, Middle School, High School
Day, Boarding
Boys