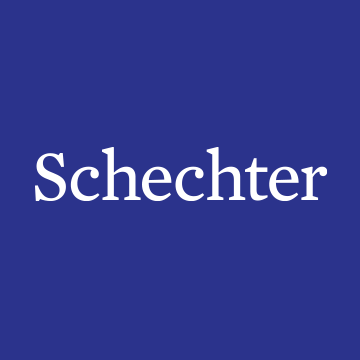 Accredited by AISNE
Grade PreK-8 Theater Director
Faculty / Full-Time
Solomon Schechter Day School of Greater Boston, Newton, MA
Schechter Boston is looking for an inspiring and engaging Theater Director for the 2022-2023 school year. The theater director will direct 6 shows in total. Our program is performance based with strong performance expectations in a supportive, nurturing environment.
Shows: Grades 1-3: 2 shows; Grades 4-5: 2 Musicals;  Grade 6-7: 1 show;  Grade 8: Hebrew Musical

 

Rehearsals: Mon- Thurs at 3pm. Rehearsals range from 1.5 to 3 hours depending on age group. Additional rehearsals scheduled on some Sundays.

Teaching: Drama classes for PreK and K during the school day.

Work with classroom teachers on class performances.
Qualifications: 
Advanced experience in directing musical productions with youth and children.

A passion for teaching and directing youth and children.

Fluent in Hebrew (preferred but not required).

Innovative artistic vision and pursuit of artistic excellence.

Ability to create a positive environment to bring out the best in each student actor and create a cohesive ensemble.

Strong collaborative and leadership skills.

Comfort taking on additional responsibilities include costume design, communication with parents etc.
Pay & Benefits:
Competitive salary; commensurate with experience. 

We thrive to provide a competitive salary and comprehensive benefits package that supports our faculty and staff, including: health insurance, prescription drug benefit, vision, healthcare/dependent care flexible spending account (FSA), long term disability, life insurance, 403(b) with employer matching, paid holidays, sick time and personal time, and early dismissal on Fridays.
To Apply:
Please send your resume and cover letter to jobs@ssdsboston.org.  
About the School:
Schechter Boston creates a Jewish educational experience where each child, 15 months through eighth grade, is known, belongs, is engaged and inspired.  Faculty, staff and students at Schechter benefit from a highly collaborative, mutually supportive environment in which each person's individual strengths are recognized and cultivated, and are vital to the success and learning of the community as a whole. Individuals who work at Schechter Boston must thrive in a culture that lives every day by the following cultural values:
Believing there is no limit to better

Providing honest and kind feedback

Failing forward

Leaning into complexity

Being kinder than necessary
Accessible by public transportation:
Schechter is accessible by NewMo, a Newton-sponsored ridesharing service from the following stations: Newtonville Station (Commuter Rail- Worcester Line), Needham Heights Station (Commuter Rail- Needham Line) Chestnut Hill Station (MBTA Green Line-D), Newton Highlands Station (MBTA Green Line- D). NewMo lets you book a ride ($2/ride) from any of these stations to the Wells Avenue Business District, where the school is located.  
Solomon Schechter Day School of Greater Boston
Newton, MA
Infant / Toddler, Early Childhood, Elementary, Middle School
Day
All Gender
Religiously-Affiliated