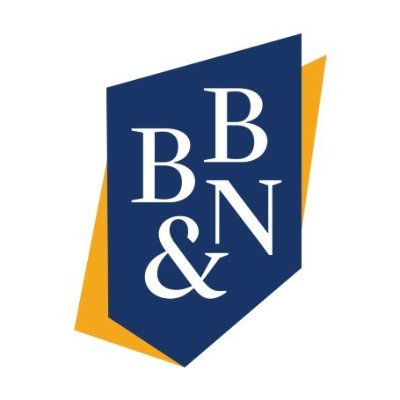 Accredited by NEASC
Grade 6 Homeroom and Language Arts Teacher
Faculty / Full-Time
Buckingham Browne & Nichols School, Cambridge, MA
Date Posted: January 2022
Starting Date: April 2022
Reporting to: Lower School Director
Job Summary
BB&N is seeking a full-time Grade 6 Homeroom and Language Arts Teacher for a leave position from April through the beginning of June. The BB&N Lower School consists of Beginners through Grade 6.
Responsibilities include managing a homeroom as well as teaching three sections of English Language Arts. The core of the English Language Arts program follows a curriculum designed using an analytical approach to literature. In addition, this teacher collaborates with the Social Studies teacher for cross-curricular discussions and projects on human rights, identity, and race. There is also collaboration between the Sixth Grade and Middle School teams to plan programs which transition sixth graders to the Middle School.
Responsibilities also include creating and maintaining a positive classroom climate, involvement in curriculum development, evaluating each student's performance and growth, planning and presenting displays designed to exhibit students' work for the school community, working closely with other teachers in developing single discipline and interdisciplinary learning experiences, preparing progress reports and conference with families throughout the year, and performing scheduled campus duties.
Some additional responsibilities include, but are not limited to, leading/co-leading affinity groups, attendance at weekly faculty meetings, ordering of materials, tools, instructional aids, and any other duties that may be assigned by Administration.
In addition, teachers are expected to be committed to the following practices:
Diversity, equity, and inclusion practices and the impact it has on the curriculum and the community.
Social-emotional learning
Using the visual arts to expand on the thoughts and ideas of the students.
Collaboration between adults in our community that evolves and advances practice.
Documentation and assessment of learning in ways that make the learning visible.
Understanding of Inquiry based-interdisciplinary research projects and the development of authentic and meaningful experiences that results in exemplary work (a student's best work) and lifelong learning.
Organization and use of materials within different disciplines in skilled and inventive ways to deepen learning.
Installation of organized and aesthetically pleasing learning environments.
Requirements
The ideal candidate should have a minimum of three years teaching experience at the Upper Elementary or Middle School level, an understanding of cognitive and social development for children at this age, and a strong knowledge of instruction and assessment practices in English Language Arts. In addition, candidates should be well-versed in interdisciplinary curriculum, project work, and anti-bias curriculum. A degree in English or Master's degree is preferred.
In addition, the candidate should demonstrate:
Joy working with elementary aged students, and an understanding of child-development for this age group
Commitment to working in and fostering an inclusive community
Knowledge and commitment around diversity, equity, and inclusion practices and the impact it has on the classroom climate and curriculum
Ability to lead discussions with students, asking probing questions to help them discover independent readings of texts
Ability to help students learn to annotate texts
Comfortable teaching a variety of texts (short stories, poetry, novels, etc.) and writing genres
A desire to continue seeking professional development
Excellent writing skills
Ability to collaborate with colleagues inside and outside of the curriculum
Ability to communicate effectively with students and families
Curriculum design and assessment experience
Ability to receive feedback
To Apply  
Please upload your Cover Letter, Resume, Personal Statement and/or Teaching Philosophy and Reference List. Please include your connection to BB&N's mission and values in your cover letter.
Buckingham Browne & Nichols School does not discriminate on the basis of race, color, religion, creed, age, gender identity, national origin or ancestry, veteran status, sexual orientation, genetic information, or any non-job related physical or mental disability. We welcome candidates who will increase our diversity; we encourage candidates of color and all diverse candidates to apply.
Buckingham Browne & Nichols Schools takes the health and safety of its community members very seriously. Because we serve students, many of whom are not eligible for vaccination due to their age, we require all employees to be fully vaccinated against the COVID-19 virus with the Johnson & Johnson, Pfizer or Moderna COVID-19 vaccine before commencing employment. Documentation showing vaccination status will be required as part of the application process.
Buckingham Browne & Nichols School
Cambridge, MA
Early Childhood, Elementary, Middle School, High School
Day
All Gender