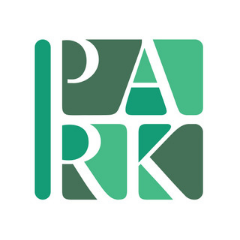 Accredited by AISNE
Grade 3 Teaching Assistant
Faculty / Full-Time
The Park School, Brookline, MA
| | |
| --- | --- |
| | Grade 3 Teaching Assistant |
The Park School is a Pre-K to Grade 8 independent school in Brookline, MA dedicated to excellence in education. The cornerstone of Park's program is academic excellence, combining both high standards of scholarship and the encouragement of each child to develop to his or her greatest potential. Our school community fosters a nurturing environment in which children develop curiosity, express creativity, appreciate the value of hard work and discipline, and experience the joy of learning. Park's faculty encourages each student to strive for intellectual, physical and moral growth and to become contributing members of the community.
The Park School seeks a dynamic, flexible,  patient, and technologically adept Grade 3 Teaching Assistant. The Grade 3 Teaching Assistant is a member of the School's Lower Division and reports to the Head of the Lower Division. This position works with all teachers in a specific grade-level to offer classroom and administrative support, empowering teachers to focus on delivering high-quality, differentiated instruction. This position is responsible for non-instructional duties, such as overseeing recess, preparing instructional materials for teacher use, and helping the grade-level team coordinate materials and meetings.
Provide support during classroom instruction and work periods
Work with small groups of students during the school day
Support rules for behavior, classroom procedures, and routines
Respectfully engage with families and demonstrate sensitivity to cultures, values, configurations, and beliefs
Support Grade 3 teachers in curriculum development and join team meetings
Provide coverage for all Grade 3 carpool, lunch, and recess duties
Provide substitute teaching coverage at your assigned grade level, as well as other grade levels during Days of Collaboration
Bachelor's Degree required
Experience teaching or working with children
Strong interpersonal, organizational, and communication skills
Creative problem-solving skills and a positive attitude that allows one to cooperate and collaborate effectively with others
To apply, visit the posting on our careers page and click apply. Please submit a cover letter, resume, and statement of teaching philosophy with your application.
The Park School offers competitive salaries and benefits, including a strong professional development program.
We welcome candidates who will add to the diversity of our community and who have demonstrated commitment to diversity, equity and inclusion in their teaching and learning.
The Park School is an equal opportunity employer and does not discriminate on the basis of race, color, religion, national or ethnic origin, ancestry, sex, disabilities, sexual orientation, gender identity and expression or family composition or any other status protected by applicable law in the administration of its employment, education, admission, financial aid, and other policies and programs.
The Park School
Brookline, MA
Early Childhood, Elementary, Middle School
Day
All Gender