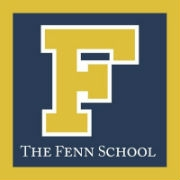 Accredited by AISNE
Gift & Data Entry Coordinator
Staff / Part-Time
The Fenn School, Concord, MA
Position:                     Gift & Data Entry Coordinator
Reports To:                Director of Advancement Services
Department:              Advancement
FLSA:                        Non-exempt
Date Updated:           9/9/2019
Summary:
Reporting to the Director of Advancement Services, the Gift & Data Entry Coordinator enters gifts on a daily basis, produces gift receipts/acknowledgment letters, and generates necessary gift reports for the Business Office. He/she also performs other routine computer data entry and constituent updates for the Advancement Office. The Gift & Data Entry Coordinator may handle selected office management tasks, will assist with the processing of large mailings, and performs other tasks as needed.  This is a part-time position, approximately 25 hours/week.
Primary Responsibilities include:
Gift Entry and Acknowledgment
Primary gift entry specialist, processing all annual, capital, endowment, and current-use gifts
Processes credit card and online gifts
Generates gift receipts and envelopes
Produces all acknowledgement correspondence, personalizing as necessary
Scans checks and compiles necessary reports for Business Office
Data Entry
Processes address changes and researches new addresses for lost constituents
Updates and enters data from yearly family information forms
Codes bad emails and phone numbers and researches updates; codes student activities and awards, athletic teams, post-Fenn education
Uses LinkedIn and other sources to update business information on alumni
Scans documents and links them to constituent computer records
Performs other related duties as necessary
 Qualifications
Bachelor's degree or equivalent preferred
Previous office experience required, preferably using relational data bases
Knowledge of Microsoft Word and Excel; experience with Blackbaud's Raisers Edge software highly desirable
Exceptional accuracy, consistency, and attention to detail in data entry
Discretion in dealing with confidential information
Ability to work independently and as a member of a team
Please send a cover letter and resume to Anne Ames Boudreau, Interim Director of Advancement at aboudreau@fenn.org. No phone calls please.
The Fenn School
Concord, MA
Elementary, Middle School, High School
Day
Boys