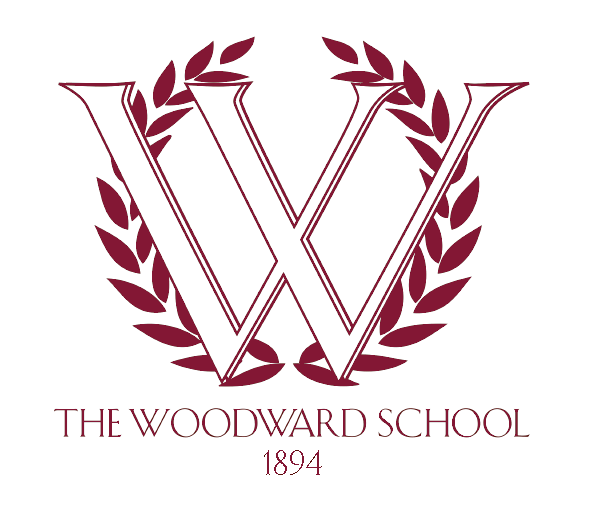 Accredited by NEASC
Front Office Supervisor
Administrator / Full-Time
The Woodward School, Quincy, MA
Front Office Supervisor 
The Woodward School 
Location: Quincy, Massachusetts
Type: Full Time
Preferred Education: 4 Year Degree  
 Position Summary: 
Front Office Supervisor is also our Director of First Impressions and is responsible for providing a welcoming presence for The Woodward School by greeting families, faculty, and guests in a warm, sincere, and upbeat manner. The Front Office Supervisor answers phones with a helpful attitude and serves as the local office manager by assisting with student attendance, teacher and administration communication, scheduling, data input file creation, supply ordering, daily office upkeep, mail, and school-specific emails. The ideal candidate will have excellent social intelligence, be highly organized, and be an efficient multitasker. 
Key Responsibilities Include: 
Ensuring that the phone is answered 100% of the time in a quick, warm, and upbeat manner during regular school hours. 
Answering the front door for deliveries, families, and guests in a welcoming manner. 
Assisting teachers, parents, and administration in adjusting and maintaining the daily schedule. 
Coordinating and ordering School lunches along with collecting lunch money. 
Keeping all necessary school and marketing supplies in stock by maintaining inventory and proactively ordering from varied vendors. 
Creating and maintaining an aesthetically pleasing environment. 
Welcoming all guests who arrive at the front desk located at our school's entrance. 
Creating and maintaining relationships with all staff and students by being a warm, welcoming presence at the front desk. 
Maintain and organize student records. 
Updates student database, student roster, Board of Trustees listening, and faculty listings. 
Oversees the school copy machine and all office machinery. 
Update and maintain OneCallNow emergency system and Constant Contact. 
Inputting and updating key phobs and alarm system for the building. 
Order and distribute MBTA student bus passes. 
Assist with the collection of medical records and support the Nurse's Office. 
Assist Head of School, Athletic Director, & Director of Enrollment on admin duties. 
Create and send school announcements to various stakeholders using Constant Contact. 
Program and maintain class bell system for school. 
Help plan school logistics and participate in leadership meetings. 
Coordinate the school Calander online and printed versions. 
Support planning and execution of school events, including graduation. 
Meet weekly with the Head of School to discuss administrative and campus needs. 
Assist with campus events. 
Be an integral part of the Crisis Management Team. 
Other duties as assigned by the Head of School. 
Qualifications Required: 
Bachelor's degree and at least three years of administrative assistant experience. 
Maintain regular core work hours in the school (Monday – Friday from 8:00 to 5:00 with an hour lunch break) 
Patient, understanding, and a good sense of humor. 
Being an invaluable member of the campus leadership team. 
Creating positive relationships with students, parents, teachers, and the community. 
Our ideal candidate is an outgoing, well-organized individual who is eager to work in a highly dynamic, energetic school setting. 
Additionally, the candidate will demonstrate: 
Establish and maintain effective working relationships. 
Strong customer focus and understanding of servant leadership. 
Patience and problem-solving approach when addressing issues. 
Ability to handle a fast-paced environment and embrace change with flexibility. 
Highly organized with the ability to constantly multitask. 
Understand and execute core systems and processes. 
Ability to speak clearly and concisely in written and oral communication. 
Solid listening and communication skills. 
Ability to interpret and apply data. 
Well-versed in technology and able to teach others about recent technologies. 
Motivation to achieve goals and meet deadlines. 
Ability to stay upbeat even in demanding situations. 
Specialized Training: 
Microsoft Office 365 Suite and Google Suite 
Experienced in Canva, Constant Contact, postermywall, and other digital platforms  
Quick to learn different technology 
Founded in 1894, The Woodward School is an all-girls day school for grades 6-12. For over 125 years, Woodward has provided a rigorous college preparatory curriculum in an environment where students are challenged to achieve their potential as scholars and citizens. Woodward empowers girls to become academically skilled students well prepared to succeed in four-year colleges and beyond. Woodward students become strong advocates and confident, lifelong learners. Co-curricular opportunities, including athletics, visual and performing arts, and community service, add additional critical dimensions to our program. 
Over the years, Woodward has drawn students from over thirty-five towns in Greater Boston and the South Shore to its convenient location in downtown Quincy right across the street from the MBTA Redline. Woodward's commitment to diversity, equity, and inclusion is evident in all aspects of school life – the educational program, curriculum decisions, and anti-bias training. 
 The Woodward School does not discriminate based on race, color, age, religion, national origin, gender identity or ancestry, veteran status, sexual orientation, genetic information, or non-job-related physical or mental disability. We welcome and encourage candidates of color and all diverse candidates to apply. 
To apply, please submit a cover letter, resume, diversity statement, and five references to employment@thewoodwardschool.org 
Thank you for your interest in The Woodward School for Girls! 
The Woodward School
Quincy, MA
Elementary, Middle School, High School
Day
Girls