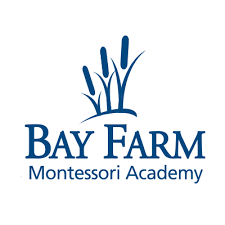 Accredited by AISNE
Foreign Language Teacher
Faculty / Full-Time
Bay Farm Montessori Academy, Duxbury, MA
Bay Farm Montessori Academy is seeking a high-energy, creative Foreign Language teacher whose teaching style is compatible with the Montessori philosophy. The Language teacher will develop and implement a curriculum in the target language for ages 3 – 14.
The focus for students in pre-school is on receptive language. Students participate in oral lessons involving movement and songs to acquire vocabulary.
K-3 students experience a Montessori-inspired curriculum largely working at their own pace, developing useful receptive and expressive vocabulary, and are encouraged to apply their developing fluency in a wide range of applications.
Students in grades 4-8 perform various work applying their developing understanding of grammar and correct usage. The Language teacher guides learning experiences and encourages independence and self-motivation through small group lessons and a well-prepared environment.
Outside of teaching, additional duties may include lunch duty, after-school programming, mandatory training sessions, and all child care meetings.
Applicants must demonstrate fluency in the target language and a desire to create an outstanding foreign language learning experience for all. Applicants must be willing to obtain teacher certification with the EEC within one year of employment.
Bay Farm Montessori Academy
Duxbury, MA
Early Childhood, Elementary, Middle School
Day
All Gender
Montessori