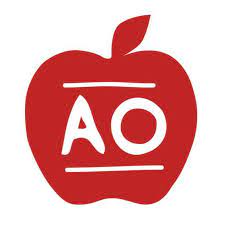 Floating Teacher / Assistant Teacher
Faculty / Full-Time
Apple Orchard School, Brookline, MA
We are seeking a person who is excited about working with 3–6-year-old children in a farm environment where much of the curriculum is derived from outdoor exploration.  A candidate should be enthusiastic about being engaged in one-on-one work with a child or being with an entire class. The person we hire for this position will start as a Floating Teacher and, when one of our teachers leaves on maternity leave, will move in to be an Assistant Teacher in that teacher's class. This is a unique opportunity to experience several teachers' styles, get to know the entire student population, and put the skills he / she possesses to work.
Apple Orchard School is located on Allandale Farm in Brookline. We are committed to nature-based learning through play and an emergent curriculum. Our focus is on developing social emotional skills in young children through authentic experiences with our barn animals and in nature.  The position is for a full-time Teaching Assistant to start September 5, 2023. The hours are 35- 40 hours per week.
As a school, we strive to create a community of trust and positive feelings toward learning within an active farm community. We see children as capable, curious, creative, caring, and connected individuals striving to develop meaningful relationships and gain skills that are the foundation for well-being and knowledge. We value play and movement. We teach them about friendships, family, empathy, compassion, responsibility, teamwork, equity, inclusion, accountability, and collaboration. Our goal is to instill in each child a sense of themselves as a unique member of our community, an interest in asking questions, the confidence to take risks, and the ability to experience nature. We believe that harmful stereotypes are learned at this age and work to ensure that children are accepting of difference and inclusive of others. All of these attributes help enable children to be kind and contributing members of their communities beyond Apple Orchard.
The salary is commensurate with education and experience.
Please contact Sherry Landry, Classroom Director, at sherry@appleorchardschool.org.
Apple Orchard School
Brookline, MA
Early Childhood
Day
All Gender