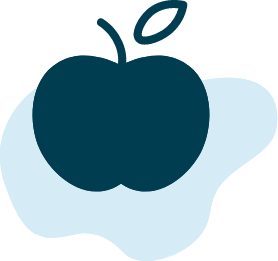 Accredited by NEASC
First Grade Waldorf Class Teacher
Faculty / Full-Time
The Hartsbrook School, Hadley, MA
The Hartsbrook School is seeking an experienced, enthusiastic candidate with Waldorf teacher training and classroom experience for the 2024-2025 school year to teach first grade. The First Grade Class Teacher carries primary responsibility for teaching the Waldorf elementary school curriculum.
Qualifications 
Experience working in classroom settings
Experience or interest in Waldorf education
Ability to work collaboratively with colleagues
Experience in equity and inclusion work that supports a diverse community
Interest in making a positive impact on the lives of children
Benefits
Benefits include employer contributions to health and dental plans and a 403(b) plan, short- term and long-term disability insurance, sick time, personal time, and professional development funding. Tuition remission is available for eligible children enrolling at Hartsbrook.
About The Hartsbrook School
The Hartsbrook School is a Waldorf school, originally founded in 1981 with five preschool students in a little farmhouse. We have grown to over 250 students with programming from Parent/Infant classes to Grade 12. Our 54-acre campus, with farmland, woodlands, streams, and spectacular views the Seven Sisters hills of the Holyoke Range, enhances and deepens our students' daily experiences. We are situated in the middle of the five-college area of the Connecticut River Valley, which offers world-class cultural events, restaurants, movies, galleries, boutiques, local farms, dance, music, and theater. Our faculty and staff are a multi-generational group who strive to support each other in our shared work.
The Hartsbrook School holds a vision in which our larger community is represented, reflected, and celebrated in our school – in race, economic situation, gender, sexuality, family composition, ability, nationality, religion, and more. Such a vision is rooted in and expands upon Hartsbrook's mission to nurture the unique spirit of each child and to prepare students to meet the challenges of the future and to find purpose and meaning in their lives.
We have taken up the work of building a more equitable, diverse, and accessible school culture in a robust way and are proud of our accomplishments in this area. We are committed to continuing to deepen our community's ability to connect people from diverse backgrounds, build mutual understanding and friendship, and enrich the collective life of the school and our individual lives. We believe such work is healing, restorative, and life-giving for everyone involved. As we learn to fully see and understand each other in our differences – and to celebrate those differences – we will move towards a more equitable, just, and welcoming school environment where everyone can feel a sense of belonging.
Please send your complete application to employment@hartsbrook.org which will include:
A cover letter explaining your interest and suitability;
Your most recent and up-to-date resume;
A completed Employment Application including the names of at least three (3) references;
All employees need to pass a background check, including fingerprinting, and must possess the legal right to work in the United States.
Please visit our website for application instructions and to learn more about Hartsbrook: https://www.hartsbrook.org/about/employment/
The Hartsbrook School is committed to enhancing diversity and equity in education and employment. To that end, the School welcomes candidates from all backgrounds and lived experiences, who will contribute to a culture of inclusion and respect. For more information about Hartsbrook's position on diversity and inclusion, please visit our website at: hartsbrook.org/about/inclusion-equity-and-diversity
The Hartsbrook School
Hadley, MA
Early Childhood, Elementary, Middle School, High School
Day
All Gender
Waldorf