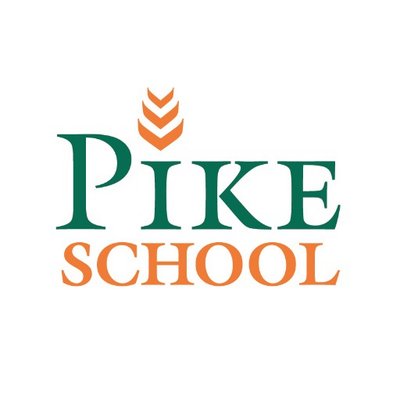 Accredited by AISNE
First Grade Teacher
Faculty / Full-Time
The Pike School, Andover, MA
The Pike School is seeking a Long Term Substitute for a First Grade Teacher for the second half of the 2021-2022 school year. This position will begin on Tuesday, January 4, 2022 and end on Friday, June 17, 2022. The substitute will take over all teaching responsibilities for a class of 13 students for the remainder of the school year. The successful candidate will demonstrate the skill and desire to develop a positive rapport with students, colleagues and families and will be an effective communicator. 
Our grade level teams in grades K-5 consist of a total of three teachers who collaboratively design the best possible experience for the students in each grade. This teacher will be responsible for the curriculum and instruction of reading, writing, mathematics, social studies, science, and the social emotional learning for their homeroom classroom. Collaboration and effective communication are essential skills for this position, as is a sense of humor and joy for working with elementary-aged students and for all of the subject matter included in the grade level curriculum.
Working at Pike means immersing yourself in a student-centered culture and a compassionate, dive rse community. Opportunities for strategic thinking, innovation and learning are plentiful. If you're passionate, motivated, and can't help but dream about what's possible for all children– we invite you to take a closer look at Pike.

Core Responsibilities:
Designing, planning, and implementing instruction in partnership with the first-grade team.

Guiding one anchor room's academic learning across all subject areas and focusing on the social-emotional development of those students in particular.

Assessing, documenting, and communicating effectively about student growth and development.

Understanding of and willingness to use multiple approaches to instruction based on student need; differentiating tasks and implementing accommodations and modifications for individual students.

Partner with administrators, learning services, counselors, and specialists in support of the student learning experience.

Writing report cards two times during the year (March and June) to document student progress in regards to Pike's Essential Outcomes.

Meeting with families for conferences (February) about academic progress and social-emotional development, and on an as-needed basis throughout the year.
Desired Qualities and Qualifications
A passion for working with students in this age group and a record of outstanding teaching as well as thoughtful innovation moderated by a skillful and sensitive approach to change. 

A growth mindset and the ability to develop positive working relationships with all constituencies, including students, parents, faculty, and administration.

High emotional intelligence and sensitivity to organizational dynamics; exceptional organizational and interpersonal skills.

Excellent written and verbal communication skills.

Experience with engaging students in class discussions, fostering critical reading, writing, and problem-solving skills. 

Desire to work in a dynamic independent school as a team player, eagerly assuming many roles, and devoting the time required to model excellence in job performance.

Commitment to professional growth, a collaborative approach for planning, instructing & supporting students, research/evidence-based practice, and Pike's values of equity and justice.

Bachelor's Degree and a minimum of two years of classroom experience.
Interested candidates should submit a resume and a cover letter to resumes@pikeschool.org, which addresses how your experience meets the expectations of the position as stated above. 
The Pike School
Andover, MA
Early Childhood, Elementary, Middle School, High School
Day
All Gender