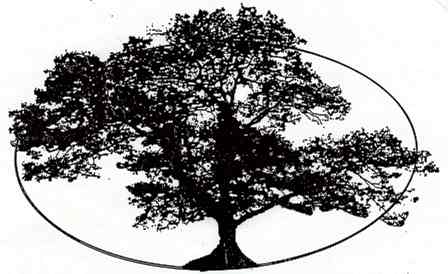 Accredited by NEASC
First and Second Grade Teacher
Faculty / Full-Time
Center for Teaching and Learning, Edgecomb, ME
Position Announcement: First and Second Grade Teacher
The Center for Teaching and Learning, an independent K-8 demonstration school in Edgecomb, Maine, founded by Nancie Atwell, is seeking a full-time first and second grade teacher for the 2023-24 school year and beyond. The contract begins the first week in August, with paid summer prep and PD. In-person faculty meetings begin August 31, 2023.
A qualified candidate will have experience teaching using workshop methods for writing, reading, math, science, and history. A teacher who is a great fit for CTL will be a collaborative colleague whose curiosity informs their practice, and be a person who holds a love for people ages six, seven, and eight in particular. Please see below and c-t-l.org for more information about CTL and the curriculum. 
Salary is commensurate with experience and the position is benefits eligible. CTL provides compensation packages that register in the top quartile of independent schools in Maine and compare competitively to local public school compensation packages.  
CTL is known locally and nationally for its award-winning teaching, research-based methods, outreach to teachers across the United States in the form of in-classroom teams of visiting teachers (4-5 weeks out of a typical school year), relationships of trust between faculty and parents, and respect for children. The combined 1-2 class typically has 16 students. Mentoring from the CTL faculty will be provided. 
Please send a cover letter, resume, philosophy of teaching, and two letters of recommendation to Katy Inman, CTL's Head of School, at katy@c-t-l.org. The application period will open on February 17, 2023. Applications will be reviewed upon receipt; the position will remain open until filled. 
About CTL:
At CTL, children learn that school is a place where they belong. The workshop approach prioritizes student voice and choice, and puts the child at the center of the learning. When children make small choices every day, they learn to think carefully about their own opinions and they learn that they can make change, with their voices and with their actions. 
CTL's academic program is both rigorous and flexible. Teachers hold high expectations for students. Because students can choose what they read, what they write about, and what specific topics they research within the framework provided by the teacher, they bring more of themselves ~ their interests, their backgrounds, their prior experiences ~ into the classroom. They are known and they are valued. And, because the teacher has set the wider curricular lens of the group's shared experience, at the end of each project, the team comes together to learn from each other's explorations. Every member of the CTL community is a teacher and a learner, each and every day. 
CTL focuses curriculum on authentic and practical work. Writers craft pieces with voice, using craft and choosing their own topics, and readers choose their books and slip into the reading zone. Science and history center on meaningful hands-on explorations that deepen kids' ability to authentically participate; kids collect data, research, examine artifacts, and interact with the world around them through field experiences. 
The Mission:
The Center for Teaching and Learning is a K-8 demonstration school dedicated to the development and dissemination of authentic, joyful methods for teaching across the curriculum. We seek to teach and influence both a cross-section of children of mid-coastal Maine and, through our intern program, speeches, and publications, classroom teachers throughout the U.S.
Center for Teaching and Learning
Edgecomb, ME
Elementary, Middle School
Day
All Gender