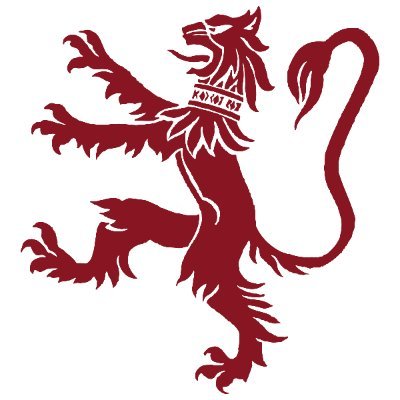 Accredited by NEASC
Financial Systems Analyst
Staff / Full-Time
Phillips Exeter Academy, Exeter, NH
Position Purpose
Under limited direction, the Financial Systems Analyst provides functional and technical expertise of Financial, Donor Management and other finance-related applications to meet business needs and requirements.  The primary responsibility for this position is to support our Finance, Investments, Procurement and Institutional Advancement departments with Dining Services as a secondary role.
The Financial Systems Analyst must develop professional relationships within their partner departments, as well as the Information Technology department, to resolve production issues, promote compliance with Academy policies and applicable regulations, create reports, gather requirements for enhancements and provide support to implement new processes.
Key Accountabilities
Financial Systems Analyst Role Expectations
Acts as the technical partner on Finance projects, including Budgeting/Finance, Procurement, Credit Card Processing/PCI Compliance, Endowment Management, Investment and Donor Management-related work.
Provides both business and technical insight, helping to set direction for Financial System implementation, actively participating in project meetings and ensuring that IT and our partner departments understand the impact of any changes.
Works with the IT team and partner departments to implement any new technology, interfaces or upgrades required to maintain our financial systems and any ancillary systems needed to support our financial systems.
Coordinates and assists in any application updates, reviewing release notes and other documentation and providing an explanation of the impact of any upgrades to our partner departments, particularly for data integration purposes and business processes.
Maintains a good understanding of Financial and Institutional Advancement System data, how it is fed into the system (including the interfaces to support the data flows), and how it may impact downstream systems, if changed.
Assists in gathering and documenting business requirements, implementation and test plans, and operational support plans.
Leads testing of upgrades, system integrations and user acceptance testing.
Coordinates support of application issues for financial systems, supervising our SaaS provider support efforts where needed by the business.
Proposes and conducts business process optimization efforts for partner departments, focusing on maintaining data integrity, improving the user experience and maximizing efficiency.
Leads data security efforts, ensuring that business processes do not include insecure methods of communication for any payment card industry information, particularly for our Dining Services Grill, which needs to be PCI-DSS-compliant. Escalates questions, as required, to the Information Security Officer.
Maintains current knowledge of industry trends, concepts, practices and procedures for Financial Systems.
Cross-trains with other business analysts to provide backfill for vacation/sick coverage or surge capacity.
Lead Training and Organizational Development
Continually improves financial, fund raising and dining systems with an emphasis on recommending initiatives to improve end-user experience, information security, and strategic alignment to Academy goals based on feedback from end users, technical expertise and knowledge of Academy priorities.
Mentors others within IT and partner departments in financial systems best practices. Keeps mentoring and training documentation simple to understand per department standards.
Ensures consistent, clear communication and open collaboration in a complex environment, delivering formal presentations or training to managers, staff, and faculty as needed.
Direct/Indirect Reports
This position will have no direct reports.
Position Requirements
Education
Bachelor's degree in Finance, Accounting, Information Systems, Business, or similar career field or equivalent combination of education and experience as a Financial Systems Analyst
Experience
Proven analytical and problem-solving skills.
Demonstrated oral and written communication skills with ability to document processes.
Demonstrated ability to collaborate with teammates and clients by building trust and credibility
Demonstrated ability to manage multiple priorities.
Strong understanding of financial system technologies, and ability to recommend changes or improvements to existing processes or systems.
Understanding of PCI-DSS and other regulatory compliance standards related to financial systems preferred.
1+ years experience with Oracle ERP Cloud Platform strongly preferred.
3+ years experience with supply chain management, procurement or financial systems preferred.
Experience in an educational setting preferred.
Skills & Knowledge
Knowledge of basic auditing and monitoring techniques required to ensure programmatic compliance.
Ability to work independently and handle multiple priorities and deadlines simultaneously.
Demonstrate respect for diversity of identities and experiences, an orientation toward equity and inclusion, and cultural competency in all aspects of Academy life.
Ability to reduce complex technical or business requirements into simple terms to better explain them to IT and business partners.
High degree of organizational skills with the ability to be flexible and multi-task with accuracy.
Ability to build and leverage effective relationships and influence decisions and behaviors through partnering.
Additional Requirements
Successfully complete a criminal background check (reviewed every 5 years).
Phillips Exeter Academy
Exeter, NH
High School, Post Graduate
Day, Boarding
All Gender