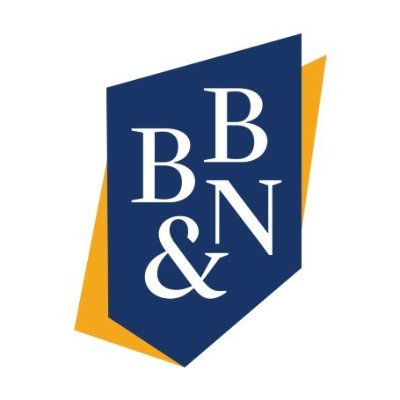 Accredited by NEASC
Facilities Events Associate
Staff / Part-Time
Buckingham Browne & Nichols School, Cambridge, MA
Reports to: Director of Facilities
Job Summary:
BB&N is seeking a part-time Facilities Events Associate (FEA).  The FEA is part of a centralized facilities team that provides operational and event planning support to the BB&N community. The FEA collaborates closely with senior leadership, faculty/staff, and colleagues to organize and the set-up of BB&N events. This position is responsible for the oversight and hands-on delivery of facilities/event requests. The FEA will work independently, with minimal supervision to accomplish specific tasks. Assignments will be made verbally by the supervisor, or via email or work order. This is a part-time position with hours that generally are during the day on weekends and in the evening on weekdays.
Skills and Competencies:
The ideal candidate is approachable, knowledgeable, and eager to be an active member of a community. A minimum of one year of experience is desired.
In addition, the ideal candidate will demonstrate:
Strong interpersonal skills to work effectively with a diverse group of people including faculty, students, staff, etc.
A professional and resourceful style with the ability to work independently and as a team player, take initiative and manage multiple tasks
Facilities, and event management experience
Computer literacy within the Google Suite
Diplomacy and tact; Ability to work in a collegial manner
Represent the institution positively to all internal and external constituents
Problem resolution, willingness to find new solutions, and share ideas in a constructive way
Contribute positively to the overall morale of people within the institution
Flexibility with work schedule as this position may require evening and weekend work
Demonstrated ability to build, develop, and foster relationships internally and externally
A passion for working with BB&N  community members, a strong commitment to the mission of BB&N
Commitment to diversity and inclusion
Essential Functions and Key Objectives: 
Collaborate closely with staff and operations contributors, operations team members, and key stakeholders to coordinate and execute requests.
Hands-on with all duties related to the execution and coordination of events/facilities projects from start to finish
Assist with the management of campus events, including planning, logistics, and coordination with campus leadership and operations staff.
Assist with reward incentives and other miscellaneous requests
Support Dining Services with operational requests as needed
Serve internal client teams through strong collaboration and leading through influence skills to ensure seamless and successful event delivery
Assist Operation team members in the delivery of their services relative to events and facilities' daily requests.
Flexibility to work weekends and evenings to support school events
Other event or team-related needs as assigned
Salary: $24.00 per hour
To Apply: 
Please upload your Cover Letter, Resume, and Reference List.
Buckingham Browne & Nichols School does not discriminate on the basis of race, color, religion, creed, age, gender identity, national origin or ancestry, veteran status, sexual orientation, genetic information, or any non-job related physical or mental disability. We welcome candidates who will increase our diversity; we encourage candidates of color and all diverse candidates to apply.
Buckingham Browne & Nichols Schools takes the health and safety of its community members very seriously. Because we serve students, many of whom are not eligible for vaccination due to their age, we require all employees to be fully vaccinated against the COVID-19 virus with the Johnson & Johnson, Pfizer, or Moderna COVID-19 vaccine before commencing employment. Documentation showing vaccination status will be required as part of the application process.
Buckingham Browne & Nichols School
Cambridge, MA
Early Childhood, Elementary, Middle School, High School
Day
All Gender