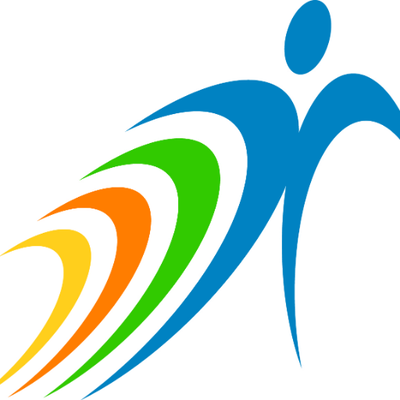 Accredited by AISNE
Facilities Assistant
Full-Time
Inly School, Scituate, MA
Inly School is an independent PreK–8 Montessori-plus School located in Scituate, MA, 25 miles south of Boston. It has a student population of approximately 340 students, 76 employees, and serves 20 towns on the South Shore.
At Inly School our dynamic Montessori+ practices inspire our inclusive community of learners to explore and shape ourselves and the world with joyful curiosity, courage and compassion. Our commitment to anti-racist and anti-bias teaching practices are the privilege and responsibility of every member of the Inly Community. Inly School actively seeks faculty, families and leadership who embrace and practice skills that reflect our Montessori core values of collaboration, respect, compassion and empathy. 
Inly School seeks a Facilities Assistant to join our Facilities Team, beginning in August 2023. The Facilities Assistant works under the direction of the Director of Facilities to complete the tasks necessary to meet the facility needs of the daily operation of Inly School.
Key Duties and Responsibilities:
Maintenance and upkeep of all school vehicles and equipment (such as the bus,    trucks, and golf carts)—cleaning, oil change, gas, and inspections.

Managing the inventory of the cleaning supplies and equipment; Organizing and stocking all ordered supplies after delivery. 

Manage specific requests and emergencies from classroom teachers during the day via School Dude system.

Set up furniture for evening events.

Lock up all building doors before leaving at the end of the day.

Ensure all exterior lights throughout the school are turned on at the end of the day.

Communicate to the cleaning staff any specific cleaning priorities needed at night.

Repair and maintain any minor broken furniture in classrooms and offices.

Continually be alert for any safety issues, repair needs, cleaning needs, etc. and report those needs to the Facilities Director.   

Collect trash and recycling from outdoor trash and recycling bins.

Maintain walkways and sidewalks during snow and/or ice conditions and when covered with wood chips or debris.

Replace filters on air purifiers and HVAC systems.

Other duties that may be assigned by the Facilities Director.
Required Skills: 
Basic computer skills, including email, Google Docs, etc.

Competence in the specific skills required to perform the duties listed above, including operating and maintaining equipment used in industrial cleaning, the use and maintenance of common tools such as drills and power tools, and basic carpentry skills.

Basic knowledge and experience of appropriate safety techniques to conduct work in a safe and responsible manner, such as use of circular saw, chainsaws, lawn care machinery.  

Ability to meet deadlines and adapt to changing work priorities and interruptions.

Ability to work effectively and independently with a wide variety of people and maintain professional relationships with other employees, students and contractors.

Be a team player.
Physical Requirements:
Able to lift 50 pounds

Standing for extended periods of time

Must understand, speak and write English

Walking across campus under a variety of weather conditions

Shoveling snow

Walking up and down stairs several times per day

Stooping, bending, reaching and kneeling

Ability to work in both indoor and outdoor conditions in inclement weather and in hot and cold conditions.
Qualifications:
High School Education

Driver's License to drive and operate Inly School vehicles

Legal to work in United States (CORI SORI, Fingerprints, background check, and valid W9)
Benefits:
We offer Competitive Pay and Benefits. Benefits offerings include Medical with HSA plan, Dental plan, Retirement 403(b), Life insurance, Accidental Death & Dismemberment, Flexible spending accounts, Vision care, Short-term Disability, Long-term Disability, Legal Shield and Aflac. 
A Note to Potential Candidates:
Studies have shown that women, trans, non-binary folks and BIPOC are less likely to apply for jobs unless they believe they meet every single one of the qualifications as described in the job description. We are committed to building a diverse and inclusive organization, and we are most interested in finding the best candidate for the job. We strongly encourage you to apply even if you don't believe you meet every one of the qualifications described.
To apply for this position, please complete Inly's Application for Employment and email it to Dee Vizen at dvizen@inlyschool.org.
Inly School
Scituate, MA
Early Childhood, Elementary, Middle School
Day
All Gender
Montessori