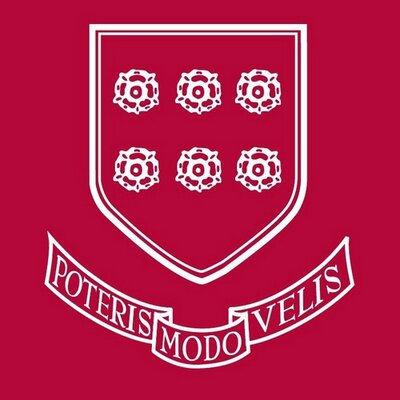 Accredited by AISNE
Fabrication Lab Technician
Staff / Full-Time
Fay School, Southborough, MA
Description:
The Fabrication Lab Technician oversees the day to day operation of the Center for Creativity & Design (CC&D) and the maintenance of the equipment within the Center. The Technician is responsible for prioritizing, resolving, and responding to all Center for Creativity & Design (CC&D) requests from students, faculty, and staff. The Technician is the primary technical point of contact for the CC&D and provides technical support, maintenance, and lifecycle management for all equipment in the Center. The Technician collaborates with other members of the technology team and with members of the Creativity and Design department on program initiatives and technology support.
Qualifications:
Associate's degree or relevant experience in Science, Technology, Engineering, Art, or Math – may include lab experience.
Experience using and supporting the following software and equipment, or a proven ability to learn:

3D modeling software
3D printers, laser cutters, and vinyl cutters
Shop tools including woodworking equipment and CNC machinery
Coding and robotics systems including Scratch, Micro:bit, Hummingbird Robotics, & Arduino
AR/VR classroom applications and learning
Windows, Android, and Apple operating systems
Printers, interactive whiteboards, and Smart Board technologies
Networked computing environments and labs

Experience developing and delivering individual and group technical training
Strong time management, change management, and project management skills
A demonstrated aptitude for technology and an eagerness to learn and help others
Desire to engage in design and fabrication and sharing passion with students and faculty
Responsibilities include:
Provide support for the CC&D faculty and students, ensuring timely response and resolution of support and training requests
Provide training to faculty and students on the correct operation of CC&D equipment and software applications
Install, test, maintain, troubleshoot, and document processes and instructions for CC&D software and equipment
Manage inventory and budgets for consumables and equipment parts
Help organize and deliver 3D printing, laser cutting, and other jobs for faculty and staff
Maintain accurate records of training and repairs
Fay School seeks candidates who will reflect and enhance the diversity of our school community. Interested candidates should submit a cover letter and resume via our secure application portal.
Fay School is an equal opportunity employer and does not discriminate on the basis of race, color, religion or creed, national or ethnic origin, gender, gender identity, sexual orientation, genetic background, age, disability, or military service in its hiring, employment or other programs and activities.
Fay School
Southborough, MA
Elementary, Middle School, High School
Boarding, Day
All Gender