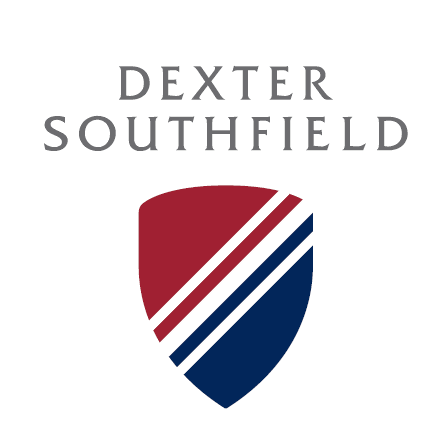 Accredited by NEASC
External Relations Office Assistant
Administrator / Full-Time
Dexter Southfield School, Brookline, MA
About Dexter Southfield 
Dexter Southfield is an independent school where boys and girls in Pre-K through Class 12 develop their individual talents and build an ethical foundation for life. Students learn to lead and serve with character, confidence, and compassion. Our 36-acre campus is located on the Brookline-Boston line, just minutes from the city's best museums, libraries, hospitals, performing arts venues, colleges, and universities—all of which serve as an extension of our classrooms. At Dexter Southfield, we approach everything we do with enthusiasm and commitment, living by our School's motto: "Our Best Today, Better Tomorrow."
About Our Team
Our External Relations team is made up of highly talented and professional team members who demonstrate exceptional commitment to customer service, excellence, and an unrelenting desire to surpass expectations.
About You
You are highly productive and demonstrate excellent administrative, communications, and diplomacy skills. Your strong interpersonal skills and impeccable attention to detail define you. Juggling competing priorities with integrity, humor, and sound judgment are also your trademarks. You have proven yourself as someone who can maintain a well-organized office setting and tackle competing priorities with integrity, humor, and sound judgment. If you are a self-starter and looking for a new career opportunity in a fast-paced environment surrounded by collaborative teammates, this role may be your next opportunity.
To be successful in this role, you must be able to:
Provide general administrative support to the Director of External Relations, Director of Development, and Advancement team members (e.g., calendar, mail, filing, phones, supplies, brand collateral, etc.)
Manage the Director of External Relations' calendar
Serve as meeting coordinator, including scheduling, agenda preparation, materials distribution, note taking, and operational logistics (e.g., room reservation, food, name tags, attendance list, etc.)
Assist with the smooth preparation and delivery of on-site events
Prepare materials for and follow up on communication related to solicitations and fundraising initiatives
Manage Raiser's Edge database including event lists, invitation lists, and RSVPs
Set up and execute database queries, exports, and reports for us by directors and team members
Manage office inventory and resources, including postage, supplies, and stationery; check mailbox daily
Assist with billing, processing of invoices, and internal budgeting, as needed
Contribute to Advancement team planning and brainstorming sessions and new initiatives.
Other duties as assigned
Qualifications:
Associate's degree or equivalent full-time work experience
At least one years of full-time office or administrative work experience
Ability to learn and gain a working knowledge of Raiser's Edge database
Effective communication skills (oral, written, non-verbal)
Ability to establish and maintain effective working relationships with various stakeholders
Ability to independently manage competing priorities and deadlines without direct supervision
History of being an effective team player with an entrepreneurial spirit and results-oriented attitude
Ability to be flexible and adapt to changing work priorities and needs
Commitment to create and contribute to an engaging and inclusive learning environment and workplace
At Dexter Southfield, we promote a culture of excellence that extends beyond academics, athletics, and the arts. We value a diverse and inclusive community in which different identities and perspectives are accepted and respected to create a sense of belonging for all.
Interested candidates are encouraged to send a cover letter, resume, and completed employment application to Carmen Aliber, Director of Human Resources, at caliber@dextersouthfield.org.
Dexter Southfield School
Brookline, MA
Early Childhood, Elementary, Middle School, High School
Day
All Gender, Boys, Girls