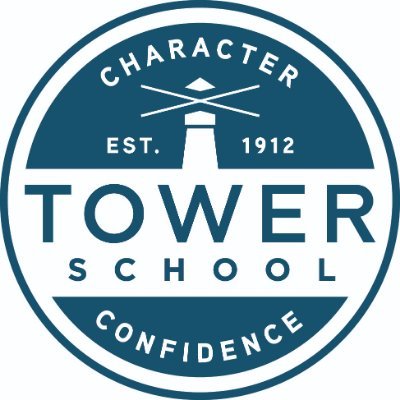 Accredited by AISNE
Extended Day Teacher, Club TED
Part-Time
Tower School, Marblehead, MA
About Tower School
Tower School is an independent PreK–8 school located in Marblehead, MA. Our mission is to teach our students to think critically and creatively, to develop joyful curiosity, to embrace challenges and apply their knowledge with confidence, and to
thrive within a community rich with diverse perspectives and talents.
We are looking for a dynamic person to join our Club T.E.D. Extended Day that will represent the Tower School as a member of their afternoon program. In this setting this person should be able to collaborate as a member of a teaching faculty, supervising
students and encouraging social, physical, and intellectual growth within students. Ultimately a Club T.E.D. teacher should be a friendly, approachable individual with a passion for teaching.
Hours
2:30 p.m. – 4:30 p.m.
2:30 p.m. – 6:00 p.m.
Monday-Friday, must work at least 2 days per week
Extended Day Teacher Responsibilities:
● Participate in developing and implementing high-quality educational, recreational opportunities and enjoyable experiences for students each day
● Oversee daily lesson plans and activities that focus on developing a student's social emotional and gross motor skills.
● Assists in supporting positive behavior of students in a respectful manner
● Focus on safety, cooperative play, and fun
● Assist students with assignments and homework.
● Prepare materials and equipment as needed.
● Interact with students to provide guidance, emotional support, and motivation to complete tasks. Maintain an organized and clean classroom environment.
● Ensure that all school rules, policies and guidelines are followed.
● Maintain overall professional personal appearance
Extended Day Teacher Qualifications:
● Experience in education, or degree preferred but not required.
● Experience working in a school setting.
● Prior experience working with children, a plus
● Ability to foster a fun and safe classroom environment conducive to learning.
● Knowledge of child behavior.
● Communicates and interacts regularly and appropriately with students, parents, and staff, maintaining positive relationships.
● Ability to work with children in a friendly, calm and patient manner.
● Excellent communication and interpersonal skills.
● Good analytical and problem-solving skills.
● Ability to set rules and guidelines.
● Organizational skills.
● Must be a minimum of 16 years of age
● Must pass a CORI/SORI background check
● Upon hire, successful completion of First Aid and CPR certification
Application Process
Email your resume and a brief cover letter expressing your interest to clubted@towerschool.org
Add "Club T.E.D. Extended Day Teacher" to the subject line.
We look forward to receiving your resume/cover letter and will respond to each applicant to confirm receipt.
Tower School is an equal-opportunity employer. Tower does not discriminate against applicants or employees on the basis of race, sex, color, religion, national origin, age, sexual orientation, disability, gender identity or expression, veteran or active military
status, or any other category protected by state, federal or local law.
Tower School
Marblehead, MA
Early Childhood, Elementary, Middle School
Day
All Gender