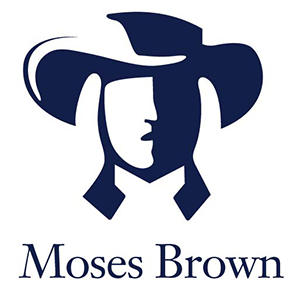 Accredited by NEASC
Extended Day Teacher
Staff / Part-Time
Moses Brown School, Providence, RI
Title: Extended Day Teacher
Department: Auxiliary Services
Supervisor: Coordinator of Extended Day/Director of Summer and After-School Programs
Status: Part-time hourly
Moses Brown is a 236-year-old co-educational independent day school enrolling 775 students, nursery through twelfth grade. A Friends school, MB exists to inspire children to reach their full intellectual and spiritual potential. We engage students in a rich academic curriculum, a broad offering of arts and athletics, and a daily life rooted in the Quaker values of community, equality, and service. We affirm the Quaker belief that there is an Inner Light in each person that is worthy of dignity and respect. We consider simplicity, integrity, group wisdom, and respect for differences to be paramount in helping students of all faiths and backgrounds discover their identity and mission in the world. In its hiring practices, Moses Brown does not discriminate and seeks to maximize the diversity of the school in terms of class, gender, ethnicity, race, religion, sexual orientation, abilities/disabilities, and language.
Purpose/Objective:
Extended day teachers supervise and instruct lower school students after the school day has concluded. Extended day teachers ensure student's safety, support, and on-going education outside of the classroom.  
Major Responsibilities: 
Supervise lower school students during extended day.

In collaboration with the Coordinator of Extended Day, create and execute the after-school curriculum.

Communicate student issues and concerns with the Coordinator of Extended Day.

Attend and participate in one staff meeting a week, during the academic year,  and three planning meetings over the summer months. 

All other duties as assigned
Skills, Knowledge, Competencies:
Experience with Elementary age students

Must feel comfortable and confident running activities for small groups of children

Good communication skills

Ability to work with a team

Physical demands: this position is required to sit on the floor with children, lift up to 50 lbs, 
Education:
Bachelor's degree from a four-year accredited institution preferred. 
Experience:
Experience working in an educational environment and/or with elementary-aged students preferred; some experience with program organization and implementation helpful
CPR Certification preferred (will provide if hired)
Compensation
Compensation is competitive and based on education and number of years of experience. The school offers a competitive package of benefits to its faculty and staff, including vacation, sick and personal days, health insurance, and retirement plan.
Moses Brown School is an equal opportunity/affirmative action employer.
Candidates can apply HERE
Moses Brown School
Providence, RI
Early Childhood, Elementary, Middle School, High School
Day
All Gender
Religiously-Affiliated