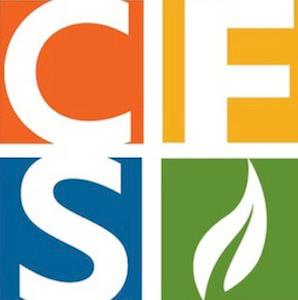 Accredited by AISNE
Extended Day Teacher
Staff / Part-Time
Cambridge Friends School, Cambridge, MA
Cambridge Friends School is seeking applicants for an hourly Extended Day (XD) Teacher for the 2021-2022 academic year. The position start date is immediate and runs through the end of the school year in June.  The hourly rate for Extended Day (XD) Teachers are $22.00 per hour.
Cambridge Friends School is dedicated to providing an outstanding education guided by Quaker principles. We engage students in meaningful academic learning within a caring community strongly committed to social justice. The School's strength is its Quaker mission and the tremendous passion educators, students, parents, friends, and trustees have for the school. We seek candidates who will add to the racial, cultural, and gender diversity of the school community.
The successful candidate should work well in a team of teachers to create a warm and dynamic classroom environment. This individual is responsible for managing the systems that serve and support the students enrolled in Extended Day programming. The XD Teacher works as part of the team to carry out daily activities, to ensure the safety and physical well-being of the children, maintains regular communication with parents, and contributes to the effective operation of the overall XD Programs. Primary responsibilities will include: support both XD1 (grades PK-4) and XD2 (grades 5-8), ensure a safe and healthy environment for children and co-workers, complete daily tasks as assigned, follow policies and procedures of CFS as they relate to XD Programs, attend weekly XD staff meetings, support the taking of daily attendance, respect confidentiality of CFS XD Program students and families, and submit weekly time sheets. XD Teachers are also asked to be a part of the substitute pool and to take substitute jobs when possible.
The successful candidate will use pre-program and prep time to plan both long and short-range activities in accordance with curriculum objectives, making sure to support developmentally appropriate practice as well as program goals. They will also support the creation of a classroom environment that will serve children with diverse cultures, backgrounds, and family constellations. The daily hours are 2:30pm – 6:00pm. There will also be opportunities to earn more hours for event child care.
Candidate should possess the following skills:
1-3 years experience working with children
Familiarity with program development and implementation
Commitment to collaborating and working as part of a larger Extended Day team
Commitment to the creation and sustainability of an inclusive, anti-racist, anti-homophobic, and equitable learning environment for all students
Maintain an organized classroom
Solve problems creatively with a 'can do' attitude
Be flexible and comfortable with shifts in planning and on-the-go thinking
We seek candidates who will add to the racial, cultural, and gender diversity of the school community. Qualified candidates should send a letter of interest, statement of educational philosophy, resume, and references to p.clapper@cambridgefriendsschool.org with Hourly Extended Day Teacher in the subject line or to the address of:
Cambridge Friends School, Human Resources,
5 Cadbury Road,
Cambridge, MA 02140
FAX 617.876.1815
Cambridge Friends School
Cambridge, MA
Early Childhood, Elementary, Middle School
Day
All Gender