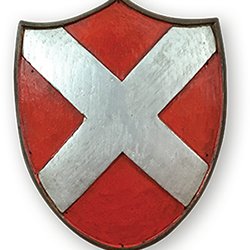 Accredited by NEASC
Executive Assistant to Head of School
Staff / Full-Time
St. Andrew's School, Barrington, RI
Executive Assistant to the Head of School 
OVERVIEW
St. Andrew's School is seeking a visionary leader to serve as Executive Assistant (EA) to the Head of School. St. Andrew's School is a nurturing, challenging, and safe educational community serving students in grades 6-12 and postgraduate (PG). Our dedicated faculty and staff embrace, encourage, educate, and empower students one mind at a time. Our Episcopal heritage guides our moral and ethical values. Academic success and personal growth are promoted so that students can purposefully engage, succeed, and thrive in school and in life. The School's mission and guiding principles reflect the core values of our community, and major components in fulfilling a St. Andrew's education. We believe in and practice the concept of "students first" and strive to ensure that all of our decisions — academic, fiscal, and philosophical — emanate from this conviction.
REQUIREMENTS
St. Andrew's School is in search of an EA who provides executive-level support to the Head of School. The EA handles a wide range of matters on behalf of the Head of School including strategic and high-level administrative duties of broad scope and complexity requiring outstanding professional ability, mature judgment, and a thorough knowledge of school programs and organizational structure. The EA must possess exceptional writing talent along with impeccable copywriting, editing and proofreading skills. The EA works in close partnership with the Head of School and is expected to develop recommendations that involve subtle, sensitive, and sophisticated matters and relationships. The EA must be able to work independently on circumstances arising in all areas of the School.
RESPONSIBILITIES
Head of School's Office
Promote the school's mission, making it the center of all decisions and actions.

Act as the Head of School's liaison to the Board of Trustees and Leadership Team.

Serves as steward of highly confidential information and acts as a trustworthy liaison between the Head of School and internal and external stakeholders on key matters.

Represents the Head of School's Office, as appropriate, on certain committees and Task Forces.

Reviews important correspondence (letters, emails) and drafts responses for the Head of School as appropriate, or forwards to the appropriate person for response and

/

or reply.

Facilitates the ability of the Head of School to manage executive functions by assisting the Head of School to prioritize key initiatives, goals, objectives and schedule.

Oversees the management of the following functions for the Head of School's Office

(While the details of these tasks may be managed by others, the EA is responsible for their oversight and execution):

Commencement and end-of-year events;

Calendar (In partnership with members of the Administration, prepare and manage the school calendar and other scheduled events; ensure that the events for which the Head of School's office has responsibility are planned and stewarded appropriately);

Schedule (Schedule, maintain, and confirm the Head of School's appointments and calendar activities);

Phone (Screens the Head of School's phone calls and takes messages);

Travel (Makes domestic and international travel arrangements for the Head of School);

Budget (Manage expenses for the Head of School's budget);

Work Accountabilities (i.e. goals that need to be completed by Leadership Team and tasks that need to be executed throughout the year);
Oversees special projects for the Head of School in support of institutional priorities. Assists in the coordination of schoolwide projects that cross boundaries between different leadership team members.

Conducts research, prepares, drafts and revises analytical reports required by the Head of School. Assists the Head of School in developing reports, presentations, speeches, publications, talking points and educational materials. Partners with Head of School and Assistant Heads of School to oversee administrative elements of the strategic planning process.
Leadership Team
Responsible for organizing, collecting, collating, and publishing annual goal documents for Leadership Team members including annual work plans, goals, and objectives and tracking progress towards their accomplishments.

Serves on the Leadership Team and coordinates for the Head of School the following in regard to that team: agendas for each team meeting, meeting notes, pre-meeting briefings (as appropriate), and memos/notes outlining follow-up actions for each team meeting in a timely manner. 
Governance
Serves as liaison to the Board of Trustees on matters not directly handled by the Head of School.

Responsible for managing the distribution and archiving of board-related meeting notes and materials.

Builds and coordinates with the Head of School and Board President the contents of agendas and materials for Board of Trustees meetings and Executive Committee meetings.
REQUIRED SKILLS, EDUCATION & EXPERIENCE

Bachelor's and/or Advanced Degree preferred

Prior experience as an Executive Level Assistant and/or Project Manager

Exceptionally strong written and verbal communications skills

Appreciation for and desire to work in a highly relational and values-centered environment; excellent interpersonal, teamwork, and diplomacy skills

Superb attention to detail and accuracy

Experienced in engaging a diverse range of personas/needs within an organization

Adept at handling multiple priorities and meeting deadlines

Capability of being a strong decision-maker, able to use independent judgment with limited supervision

Strong organizational and computer skills including: Microsoft Word, Excel, and Google Apps (Gmail, Google Calendar, Google Drive), Blackbaud, OnBoard Passageways

Familiarity and engagement with various social media platforms

Flexibility, sensitivity, and diplomacy and the ability to work collaboratively with multiple constituencies; maintaining confidentiality and discretion is essential

Joy, patience, and compassion at core of candidate's humanity; professional demeanor that is warm, welcoming and helpful to all 
To apply, please send a resume, personal statement/cover letter, list of three references (name, title, relationship, contact information), and any other documents that represent your candidacy in an authentic manner to hr@standrews-ri.org. Please put as subject line, Executive Assistant to Head of School. Thank you!
St. Andrew's School
Barrington, RI
Elementary, Middle School, High School, Post Graduate
Day, Boarding
All Gender
Religiously-Affiliated