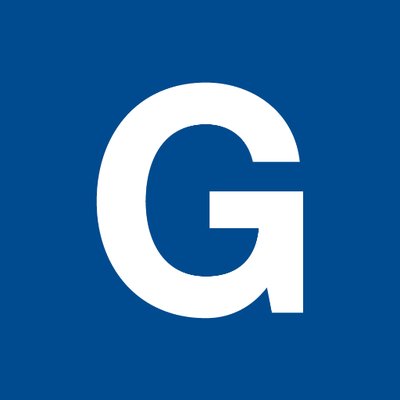 Accredited by NEASC
Events and Operational Coordinator
Staff / Full-Time
Gould Academy, Bethel, ME
Events and Operational Coordinator
What distinguishes Gould from traditional boarding schools is its approach to the "whole person." Gould Academy, a small independent school in Western Maine, seeks an Events and Operational Coordinator to join the Gould community.
The Events and Operational Coordinator for Gould is a vital forward-facing member of the Institutional Advancement team whose primary responsibilities include event planning, coordination, and support needed to drive general Admission,  fundraising , and internal/external communication efforts.  This role is in regular contact with all constituents and helps to support the admission and advancement team members as well as the internal communications/Head of School office in various ways.  They must present a positive image of Gould Academy and the Advancement Office. 
This position works closely with prospective families, alumni, parents, international students, faculty, trustees, and other donors and colleagues.
Essential Qualities of Employment
Relevant knowledge and skill in their area of expertise
Creative, life-long learner who seeks to constantly evolve and expand their knowledge base

Community & Student-centric

Selfless team player and intrinsically motivated

Excellent oral and written communication skills

Tech savvy

Responsible and trustworthy; exhibits good judgement

Possesses strong moral values that are aligned with Gould's

Seeks joy and inspires others through their actions and words

Adheres to policies and expectations articulated in the Employee Handbook and has a strong understanding of their roles (teacher, advisor, coach, community life duties) as stated in the Code of Conduct and Community Guide
Essential Duties and Responsibilities
Event planning, coordination, support, and execution  for on-campus events such as it relates to Admissions,Advancement, and internal communications functions. (Parent and Family Weekends, Alumni Weekend,  Grandparents' Days, Auctions, Open Houses and Revisit Days, Giving Days, Trustee events, all school events, community events, as well as regional events held offsite.)

Support admission/advancement efforts with direct annual fund appeals, phone-a-thons, and corresponding data management

Support admission/advancement  with design, production, and printing of appeals, invitations, e-appeals, gift acknowledgments, newsletters, other reports, and corresponding data management

Support internal communications staff with design, production, and communication of event details

Execute stewardship program for major donors and assist in drafting correspondence for the Advancement Team, Head of School, and president of the Board of Trustees

Assist in the management of any capital projects overseen by the Advancement Office

Assist in the creation of a range of promotional materials and collateral

Ability to utilize data platforms to support event planning 

Collaborate with the Gould Blue Key student volunteer program

Support Head of School office in Graduation and Trustee events 
Other Duties
Weekend and/or night work for events as stated in essential duties is required

Collaborate to create  a universal framework for event planning and operations  

Cross functional collaboration to identify engagement opportunities to suppport admission and advancement goals

This job description in no way states or implies that these are the only duties to be performed by this employee. they may be required to perform any other duties requested by their supervisor, or the Head of School
Other Duties 
Bachelor's degree and 1-2 years event planning, preferably at a secondary or higher education institution 

Working knowledge of database software highly preferred

Familiarity with Google platforms

Understanding of LEAN practices and methodology preferred

Marketing, graphic design, or writing background preferred

Interpersonal skills using tact, patience, and courtesy

Organizational skills and detail-oriented

Working on multiple tasks with interruptions in an energetic environment

Work well under pressure with periodic heavy workloads

Self-starter and self-motivated

Enjoys working in a team environment

Communicate effectively both verbally and in writing

Establish and maintain cooperative and effective working relationships with others

A sense of humor, creativity, and ability to work well in and between teams is highly valued

Appreciation for and comfort with adolescents

Alignment with the mission and values of Gould Academy

Possess a valid drivers license and successfully pass a criminal and sexual offender background check, obtain CHRC clear status from the Maine Department of Education
Physical Work Environment
These physical requirements are not exhaustive and additional job-related physical requirements may be added to these by individuals on an as-needed basis.  Corrective devices may be used to meet physical requirements.
It is essential to be able to meet the physical demands of sitting for prolonged periods of time at a desk or computer workstation, using repetitive arm, hand and finger movements as well as fine motor skills 

Ability to work in a semi-open office setting with frequent in-person interaction and numerous interruptions

Occasionally the ability to lift 5-25# while twisting and turning, stacking

Ability to bend, stoop, push/pull and to grasp objects and paper

Must be able to visit and move around all campus locations and off-campus or to other work sites for appropriate training and/or meetings as this position travels occasionally, not more than 25%

Reasonable accommodations may be made to enable individuals with disabilities to perform the essential function
Compensation and Benefits
This is a year round, full-time, benefits eligible, exempt position. The school provides cost sharing for medical and dental insurance, free life insurance, a generous retirement plan contribution, contributions to a health savings account, professional development opportunities, tuition remission and meals for you and your family.
To Apply
To apply for this position, please click on the link below and create an on-line applicant profile and application. Please upload your current resume and submit a cover letter telling us – why Gould? Please be prepared to provide three references.
To learn more about Gould Academy visit gouldacademy.org/about/careers and look for our prospectus. If you prefer to apply by mail please contact Deborah Menezes, Human Resources, at 207-824-7797.
Equal Employment Opportunities
Gould Academy does not discriminate on the basis of national origin, race, creed, color, gender, disability, or sexual orientation in the administration of its educational policies, admission, financial aid, loans, hiring process, and other school programs.
Gould Academy
Bethel, ME
Middle School, High School, Post Graduate
Day, Boarding
All Gender