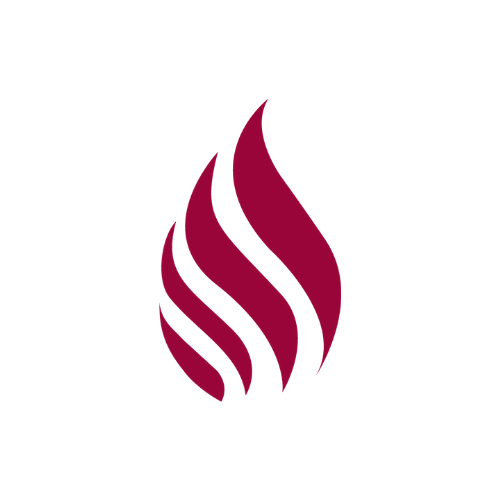 Accredited by NEASC
Event Manager
Staff / Full-Time
Gann Academy, Waltham, MA
Under the supervision of the Chief Advancement Officer and in collaboration with the Advancement team and other key school departments and programs, the Event Manager is responsible for planning and executing an array of events that support and promote Gann Academy's mission including a series of 25th Anniversary Celebrations in 2022-2023. The focus of this position is to conceptualize and implement events for both targeted audiences and to build interest in the school.
This is an in-person, full-time, 12-month position, reporting to the Chief Advancement Officer. The salary is between $55,000 to $60,000 depending on experience.
ESSENTIAL FUNCTIONS
Gann Academy is committed to building an inclusive workplace culture where talented people of widely diverse backgrounds can thrive. We believe the inclusion of diverse perspectives will improve our work and produce better societal and learning outcomes for all. All employees participate in this commitment whether internally, in building a welcoming workplace culture and/or externally, in ensuring inclusive engagement with families, donors, vendors, allies, and others.
Plan and execute events from beginning to completion, including Development events, Admissions events, and school wide programs such as leadership donor receptions, admissions open houses, Commencement, and Back to School Night
Set, communicate, manage, and meet timelines and detailed plans for successful events including identifying and defining goals and metrics, generating creative programming, collateral development, invitations and marketing/communications, RSVP tracking, event budgets, negotiating and managing catering and rental contracts, A/V and technical set up, facilities setup, seating and décor, event staffing, and create and deliver event briefings
Ensure that events meet legal, safety, and health requirements and regulations; obtains necessary permits from fire and health departments
Proactively handle any arising issues and troubleshoot any emerging problems on the event day
Perform post-event follow up including attendee outreach; debrief to improve event effectiveness and efficiency by improving event procedures, systems, and checklists
Leverage technology to eliminate redundancies
Assist in the development and execution of stewardship activities and programs for donors and volunteers at all levels
Maintain master event calendar for the school
Engage, train and guide volunteers by identifying volunteer opportunities, creating job descriptions, recruiting, and supporting volunteers and providing appropriate recognition
Work with the Chief Advancement Officer to explore the viability of a corporate donor program
Availability to work nights and weekends as needed for events
The above responsibilities are intended to describe the general nature and level of work being performed by people assigned to do this job. The above is not intended to be an exhaustive list of all responsibilities and duties required.
COMPETENCIES AND SKILLS
Two to three years of event management experience
Bachelors degree
Demonstrated event management skills
Proficient in Microsoft Office suite including mail merges, fluent in web-based communication and marketing platforms
Ability to work successfully and collaboratively with a wide range of people using strong communications and interpersonal skills including a sense of humor, flexibility, dependability, creativity, self-motivation, and sound judgment
Excellent customer service skills including the ability to communicate with tact and diplomacy in a clear, courteous, and professional manner
Strong negotiation skills
Exceptional organizational skills and meticulous attention to detail
Effective time management skills with a proven ability to meet deadlines
Creative problem-solving skills
Ability to prioritize tasks and to delegate them when appropriate
LANGUAGE SKILLS
Must be proficient in English to carry out work as assigned.
WORKING CONDITIONS/PHYSICAL DEMANDS
Physical demands include dexterity for office machine/supply operation including but not limited to computer, telephone, electronic calculator, copy machine, and printers. Stooping, bending, and reaching for files or supplies, and sitting or standing for extended periods of time are common.
EQUAL EMPLOYMENT OPPORTUNITY
Gann Academy is an equal opportunity employer. It is the policy of the school to prohibit discrimination and harassment of any type and to afford equal employment opportunities to employees and applicants, without regard to race, creed, color, religion, national origin, sex (including sexual orientation, gender identity or expression), and pregnancy, age, physical or mental disability, genetic information, or veteran status.
ACCOMMODATION
External and internal applicants, as well as position incumbents who become disabled as defined under the Americans with Disabilities Act must be able to perform the essential job functions (as listed) either unaided or with the assistance of a reasonable accommodation to be determined by management on a case-by-case basis.
E-VERIFY
This employer participates in E-Verify and will provide the federal government with your Form I-9 information to confirm that you are authorized to work in the U.S. If E-Verify cannot confirm that you are authorized to work, this employer is required to give you written instructions and an opportunity to contact Department of Homeland Security (DHS) or Social Security Administration (SSA) so you can begin to resolve the issue before the employer can take any action against you, including terminating your employment. Employers can only use E-Verify once you have accepted a job offer and completed the Form I-9.
LIFE AT GANN ACADEMY
Gann Academy is mission-driven and innovative and is committed to a diverse professional community. Professional engagement with diversity and multiculturalism informs both our pedagogy, our work, and our programming.
Perhaps most of all, Gann offers a community of smart, collaborative, and compassionate professionals people who care about their work, their school, and their colleagues. We help one another learn, solve problems, and have fun. Consistently, Gann professionals tout the support and teamwork of their colleagues as a unique highlight of their Gann experience, and one in which Gann is different from any other school or community. Come, find out for yourself!
Gann Academy
Waltham, MA
High School
Day
All Gender
Religiously-Affiliated