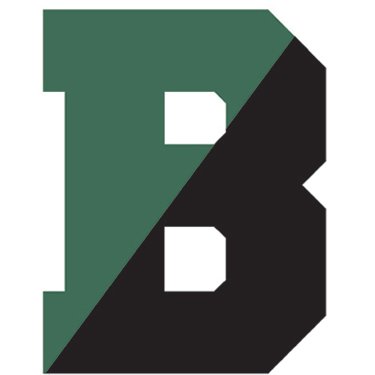 Accredited by NEASC
Ensemble Music Teacher
Faculty / Full-Time
Brooks School, North Andover, MA
Ensemble Music Teacher
Brooks School seeks a dynamic, enthusiastic and creative Music Teacher for the 2022–2023 academic year.
Summary Description
The mission of Brooks School is to provide the most meaningful educational experience to our students. At Brooks, we recruit, employ, train, compensate and promote regardless of race, religion, color, national origin, sex, disability, age, veteran status and other protected status. We strive to be a place where a diverse group of faculty and staff want to learn, grow, and do their best work in an effort to support all aspects of a Brooks student's life, both in and out of the classroom. Our school thrives because of their hard work, initiative, dedication and compassion.
The ideal candidate will have a passion for music that attracts students into the program, a love of sharing music with a diverse group of high school students, and the ability to design and implement excellent vocal and instrumental music programs. It is critical that this instructor has initiative, creativity, and the necessary skill set for program design and implementation. This full-time faculty position will include teaching up to four sections and contributing to the campus community by coaching or the equivalent, supporting the residential life program and as a student advisor beginning in year two of employment.
Responsibilities
Design and teach 3–4 music classes per semester that attract Brooks students into the program and offer excellent musical education within the Brooks School academic program
Oversee Brooks's community chapel music services, including the yearly Lessons and Carols festival
Interface primarily with the Director of Music, Chair of the Arts Department, School Minister, and School Organist
Design and facilitate appropriate performance opportunities for music students within the school and in the greater community, including ensemble concerts, music assemblies, and special events
Support student leadership to arrange volunteer experiences to play at local senior centers, hospitals, and as part of community service events and other occasions
Design, offer and supervise afternoon music opportunities when applicable
Arrange for student musicians to play at school events (such as Admissions open houses, Advancement gatherings, awards assemblies, school meetings, etc.)
Assist Brooks students in participating in outside musical opportunities such as All-State, music camps, local orchestras, local open mics, etc.
Collaborate closely with theater teachers to support the musical needs of the theater program, coordinating with student vocalists and musicians
Engage in faculty and departmental meetings to build support for the music program
Participate actively in the Brooks School community, including serving as an advisor in the second year of service, leading afternoon activities, and standing weekend and weeknight duties
Competencies
Experienced vocal performer with strong pianistic skills
Demonstrated experience with music technology, digital audio workstations, and recording/engineering software
Secondary speciality in strings and chamber music
Strong sight-reading and sight-singing ability
Ability to work effectively with vocalists and instrumentalists at all levels of experience and with varying degrees of experience reading music notation
Engaging personality and capable public speaking facility
Facility with music notation software (Finale, etc.); ability to write compelling vocal and instrumental arrangements
Dynamic, enthusiastic leadership style that resonates with adolescents and encourages teens to engage with music at Brooks School
Effective communication skills, consistent punctuality, and a willingness to collaborate
Demonstrated ability to design, organize and implement a creative, innovative program
Strong initiative, determination, and ability to remain focused on program design goals
Education
Bachelor of Arts in Music, Masters degree preferred
Experience teaching music to high school students
Work Environment
The work environment characteristics described here are representative of those an employee encounters while performing the essential functions of this job. Reasonable accommodations may be made to enable individuals with disabilities to perform the essential functions. Duties are normally performed in an indoor environment. The noise level in the work environment is usually moderate.
Physical Demands
While performing the duties of this job, the employee is regularly required to talk or hear. The employee is frequently required to stand; walk; use hands to finger, handle or feel; and reach with hands and arms.
The employee is occasionally required to sit, climb, balance, stoop, kneel, crouch or crawl. The employee will occasionally lift and move objects from 10–25 pounds.
Ability to perform multiple concurrent tasks and functions in a fast-paced working environment
Application and Position Information
Brooks School believes that realizing a mission aimed at providing the most meaningful educational experience its students will have in their lives requires intentional work to build and foster diversity, equity, and inclusion for all members of our predominantly residential school. As such, we seek a diverse candidate pool that includes those who are traditionally underrepresented and less familiar with boarding school life.
Position Classification – Faculty/Exempt
Position Type/Hours – Full-Time
Benefits Eligible – Yes
Start Date – July 1, 2022
All interested candidates should submit the following materials:
Cover letter addressing interest in Brooks and in the position, teaching experience and philosophy, and commitment to equity and inclusion
A current resume
Three professional references and their contact information
Please send your materials by email with attachments to:
Babs Wheelden, Chair of the Arts Department
Email – bwheelden@brooksschool.org
The school will make any offer of employment contingent upon a candidate being authorized to work in the United States, and successfully completing criminal offender record (CORI) and sexual offender record (SORI) background checks.
EEO Statement
Brooks School does not discriminate on the basis of race, gender, color, sexual orientation, disability or religion in the administration of its educational policies, admission policies, employment policies, financial aid and loan programs, athletic programs and other school administered programs and activities.
COVID-19 Vaccination Policy
Brooks School is a COVID-19 vaccinated community. Unvaccinated visitors to campus are asked to refrain from entering any school buildings unless the school has granted an exemption. In all cases, unvaccinated people who have been granted an exemption must wear a mask over the nose and mouth at all times when in a school building.
Brooks School
North Andover, MA
High School
Boarding, Day
All Gender
Religiously-Affiliated