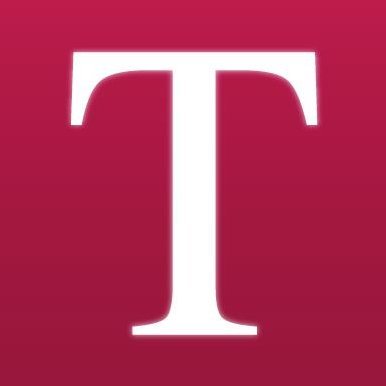 Accredited by NEASC
English Teacher
Faculty / Temporary
Tabor Academy, Marion, MA
About Tabor Academy
Tabor Academy is a selective independent coeducational boarding and day school of 520 students in grades 9-12. Located on 87 acres of waterfront property on Sippican Harbor, the village of Marion in the southeastern region of Massachusetts is under an hour's drive from Boston and Providence. Established in 1876 to serve the children of Marion, Tabor today serves students from 23 states and 22 countries with broad socio-economic representation and a myriad of cultural and educational experiences.
Tabor Academy is committed to working toward building an inclusive hiring process informed by the NAIS Principles of Good Practice – Equity and Justice. Across all areas of school life, we prioritize practices based on MindBrainEducation research; the relational skills of active listening, empathic understanding, critical thinking, and genuine inquiry; and pursuits that actively seek out and invite in diverse perspectives.
Summary:
Tabor Academy seeks a compelling and passionate educator as a temporary, part-time Family Leave replacement to teach some of/all four sections of English (two sections of Grade 9 and two sections of Grade 11) in our English Department from March 21, 2022 to June 6, 2022.
English courses at Tabor are centered on cultivating the language skills essential to leading vital engaging lives in the 21st century. We create a seminar style classroom atmosphere in which student involvement and discussion are essential to their becoming independent, critical thinkers and readers, and effective communicators. Students learn to employ the writing process at every grade level, with emphasis on narrative, analytical, and argumentative writing.
The successful candidate will:
embrace an initiative-driven faculty culture focused on advancing Tabor Academy's mission
possess an understanding of current teaching pedagogies and adolescent development
model flexibility in both implementing best learning practices and pursuing success for each student
possess a high degree of cultural competency and demonstrated experience working with diverse populations and perspectives
demonstrate fluency with academic technology that advances learning for students and a willingness to integrate technology into classroom experiences
enjoy collaborating with colleagues within and across subject areas, and all aspects of school life
invest in the community and participate in the lives of our students outside of the classroom
convey patience, empathy, enthusiasm, and optimism in their work with adolescents and faculty
have excellent interpersonal, communication (writing, listening, speaking), and organizational skills, and the ability to interact and work effectively with students, parents, faculty and other employees with professionalism.
be self-reflective, able to work independently, and committed to professional learning and growth
Qualifications:
Minimum: Bachelor's degree in a relevant field
To Apply:
Electronic materials only, please.  If interested, please send employment application, letter of interest, and resume to employment@taboracademy.org with "English – Spring Leave" in the Subject line. In the letter of interest (or in a separate statement of educational philosophy), we invite you to share how your understanding of/capacity with Diversity, Equity, Inclusion has evolved, whether from personal or professional experiences.
Tabor Academy does not unlawfully discriminate on the basis of age, gender, religion, race, color, sexual orientation, gender identity, genetic information, pregnancy or pregnancy-related condition, disability, or national or ancestral origin in the administration of its educational policies, scholarship and loan programs, athletic and other Academy-administered programs, or in the administration of its hiring and employment practices. 
Tabor Academy
Marion, MA
High School
Day, Boarding
All Gender