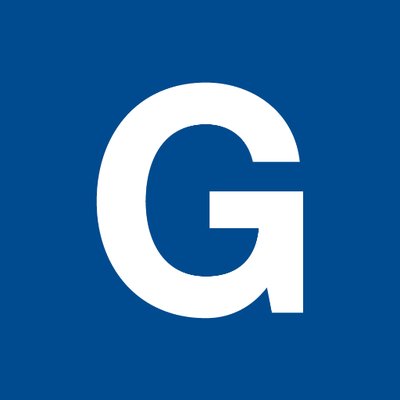 Accredited by NEASC
English Teacher
Faculty / Full-Time
Gould Academy, Bethel, ME
English Teacher
What distinguishes Gould from traditional boarding schools is its approach to the "whole person." Gould Academy, located in Western Maine, is a highly respected, small, co-educational, independent boarding school of 200+ students in grades Eight through Twelve.  Guided by our dedication to a student-centric pedagogy and our commitment to the values of diversity, equity, inclusivity, and belonging, Gould Academy seeks a qualified, passionate, and innovative teacher and leader with expertise in teaching the full range of a high school Humanities curriculum. As a faculty member, they work to advance Gould's mission, vision, and strategy and should serve as a positive contributor to the school community.  
Gould Academy prepares academically motivated students for college and helps them to become independent-minded, ethical citizens who will lead lives of purpose, action, excellence, and compassion in a dynamic world. We welcome you to check us out at GouldAcademy.org and see all that we have to offer to our students, employees and community! 
Relationships
The Humanities Teacher works closely with other members of the Humanities Department  as well as other faculty and staff, their Advising Team Leader, Dorm Heads, and respective deans. They establish and maintain working relationships with one's students, advisees, and their parents.
Essential Qualities of Employment
Relevant knowledge and skill in their area of expertise

Creative, life-long learner who seeks to constantly evolve and expand their knowledge base

Student-centric

Selfless team player and intrinsically motivated

Excellent oral and written communication skills

Responsible and trustworthy; exhibits good judgment

Possesses strong moral values that are aligned with Gould's

Seeks joy and inspires others through their actions and words 

Adheres to policies and expectations articulated in the Employee Handbook and has a strong understanding of their roles (teacher, advisor, coach, community life duties) as stated in the Code of Conduct and Community Guide
As a Teacher
Teaches four sections of English

Inspires and supports learning

Demonstrates content knowledge and teaching skills

Demonstrates proficiency working with a range of learners; supports the well-being of all students 

Effectively uses Canvas LMS to plan and organize instruction

Collaborates with other English faculty to develop and execute top quality curricula and programming; attends regularly scheduled departmental meetings and faculty meetings

Engages in professional practice and development to stay current and informed with respective disciplinary trends, research and teaching practices

Promotes skills, knowledge and interest in one's respective discipline

Promotes creativity, creative confidence and a growth mindset for students and faculty

Serves as a leader and role model; inspires others through one's integrity, work ethic, positive attitude and commitment
As an Advisor
Teachers assume an advisory role for up to eight students, serving as the communications link between the student, teachers, coaches, and family. The advisor makes calls to parents on a regular basis, per scheduled school calendar times, and as needed. The advisor knows, respects, and embraces each advisee as an individual and maintains a strong understanding of adolescent development. Advisors regularly meet with advisees during assemblies and during the scheduled advisory times. The advisor provides guidance regarding all aspects of a student's life at Gould including academics, activities, social adjustment, life on campus, and discipline. Advisors are expected to communicate with their advising team leader on a weekly basis.
Athletics/Co-curriculars
Teachers assumes coaching/supervisory responsibilities for a sport/co-curricular program two out of three seasons.  Some coaching assignments are in the interscholastic program and other assignments are the intramural programs.  Some supervising assignments are responsible for clubs and other programs that enhance the educational experience and personal development of the students and are assigned according to interest and workload.
Community Life
Faculty help to supervise students on school nights and weekends.  Faculty and student leaders work together as a team to make the Gould experience one in which students can learn from one another.  School night duty usually involves one to two nights of evening campus coverage, occasional backup coverage when necessary, weekend duty that is assigned on a rotating basis in an equitable way, and occasional "All Hands" weekends on which faculty fulfill multiple assignments throughout the weekend.  Faculty will be assigned to a weekend crew at the beginning of the school year.  If conflicts arise for either evening or weekend duty, faculty members should arrange for coverage and communicate any changes to the Administrator On Duty or team leaders.
Other Duties
Assists the Admissions and Advancement Offices, occasionally and when asked, by attending and speaking at special events and meeting with prospective students and families, consultants, alums, prospective donors, etc.

Assists in the search and hiring process for new teaching candidates

This job description in no way states or implies that these are the only duties to be performed by this employee.  They will be required to follow any other instructions and to perform any other duties requested by their supervisor(s) and/or the Head of School
Qualification Requirements
Bachelor's degree required; relevant advanced degrees preferred, although experience may be considered in lieu of an advanced degree

Significant prior relevant experience as an English educator

Commitment to a student-centered, experiential, process-based pedagogy in teaching reading, writing, speaking, listening, and thinking

Commitment to working with adolescent students and adult colleagues in a boarding school environment

Passion for literature and the writing process

Personal warmth and a collaborative, open mindset

Skilled at establishing and maintaining positive, professional relationships

Contribute as a positive member of any team

Excellent oral and written communication skills

Possess a valid driver's license and pass a driving records check
Obtain a State of Maine, Department of Education CHRC clear status by successfully completing a crimintal and sexual offender background check
Physical and Environmental Conditions
These physical requirements are not exhaustive and additional job related physical requirements may be added to these by individuals on an as needed basis.  Corrective devices may be used to meet physical requirements.
Frequent standing, walking, stooping, bending, pushing and pulling, sitting

Occasional prolonged and irregular hours

Occasional lifting up to 10 pounds and upto 100 pounds on Junior Four Point (if applicable)

Occasionally this position will be kneeling, squatting, climbing and driving a motor vehicle

Prolonged use of computer and repetitive hand motions 

Ability to visit and move around on and off campus,  must be able to travel to all campus locations and to appropriate training and/or meetings as required
This is a full-time, teaching faculty – 10 month, exempt position beginning mid-August 2023 (next school year). Benefits include a generous retirement plan match, cost sharing for health and dental insurance, free $50,000 life and LTD insurances, health savings contribution, discounted season pass to Sunday River, time off during school breaks and holidays, a wellness culture with an annual contribution to employee wellness preferences and encouragement to participate in Mountain Day and Ski Day, academy "days off" when the community comes together outside of the classroom. Use of the fitness center, including indoor tennis and skate park.  We will provide up to $1,000 in relocation expenses. Gould provides meals at our campus dining facility for you and your family. Campus provided housing could be a component of the benefit package. Compensation is commensurate with experience.  
To Apply
Qualified candidates apply for this position by creating an applicant profile online and apply for this role.  You will be asked to answer a few questions, upload your resume and a cover letter. Please share with us, Why Gould? 
To learn more about Gould Academy visit us at: www.gouldacademy.org/careers. If you prefer to apply by mail please contact Deborah Menezes, Director of Human Resources, at 207-824-7797.
Equal Employment Opportunities 
Gould Academy does not discriminate on the basis of national origin, race, creed, color, gender, disability, or sexual orientation in the administration of its educational policies, admission, financial aid, loans, hiring process, and other school programs.
Gould Academy
Bethel, ME
Middle School, High School, Post Graduate
Day, Boarding
All Gender