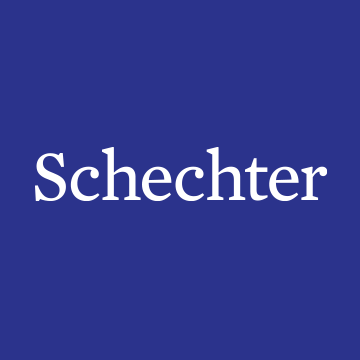 Accredited by AISNE
English Language Learner (ELL) Teacher
Faculty / Part-Time
Solomon Schechter Day School of Greater Boston, Newton, MA
As a K-8 English Language Learner teacher you share our commitment to high expectations for achievement, equal access to high levels of instruction, and the achievement of academic and linguistic proficiency for students.
Specialized Knowledge:
Thorough understanding of theories and teaching methodologies along with a sophisticated understanding of the academic, social, and emotional needs of students learning English as a second language. 

Working knowledge of the WIDA standards. 

A strong foundation in student-centered pedagogy. 

Ability to differentiate instruction and assess learning using a variety of methods. 

Ability to identify both formal and informal assessments that measure students skills. 

Ability to evaluate/analyze formal and informal data in order to provide recommendations based on data. 

Knowledge of best practices in teaching to individuals or small groups.

Thorough understanding of and commitment to the principles and practices of diversity, equity, inclusion, as they relate to student engagement and opportunity. 
Skills: 
Develop, implement, and consistently monitor language proficiency goals and objectives for ELL students and keep parents informed about student progress in their requested language. 

Assess student progress using a variety of WIDA-aligned assessments, providing students and parents with specific feedback, and using the results to adjust instruction as needed. 

Demonstrate the ability to collect and analyze data in order to make recommendations for instructional programming. 

Solid verbal/written communication and interpersonal skills and the ability to share information and resources as appropriate, including strong written communication skills. 

Candidates must be flexible and collaborative.

Candidates must be able to multitask in a fast-paced, supportive environment that nurtures student growth. 

Candidates must be organized and able to meet ongoing deadlines for work production 

Practice culturally responsive communication with students, families, and colleagues. 

Maintain high expectations for all students.

Organize and apply a variety of teaching techniques, strategies, materials, and technology to maximize the learning of each child, individually and in group settings. 

Collaborate with Learning Specialists, Literacy and Math Specialists, and Team Leads/ Grade Heads to ensure students needs are being met. 

Consult with and assist teachers to scaffold lessons, assignments, and assessments as appropriate for individual students.
Qualifications and Experience: 
Bachelor's degree required. 

Experience working with students who are English Language Learners. 

Some experience working with English Learner students with learning differences is helpful though not essential.

MA DESE ESL certification preferred and/or

MA DESE SEI endorsement preferred
Pay & Benefits:
Competitive salary; commensurate with experience

We thrive to provide a competitive salary and comprehensive benefits package that supports our faculty and staff, including: health insurance, prescription drug benefit, vision, healthcare/dependent care flexible spending account (FSA), long term disability, life insurance, 403(b) with employer matching, tuition reduction for employees' children, paid holidays, sick time and personal time, and early dismissal on Fridays.
To Apply:
Please send your resume and cover letter to jobs@ssdsboston.org.  
About the School:
Schechter Boston creates a Jewish educational experience where each child, 15 months through eighth grade, will be known, belong, be engaged, be inspired and be prepared.  Faculty, staff and students at Schechter benefit from a highly collaborative, mutually supportive environment in which each person's individual strengths are recognized and cultivated, and are vital to the success and learning of the community as a whole. Individuals who work at Schechter Boston must thrive in a culture that lives every day by the following cultural values: 
Believing there is no limit to better

Providing honest and kind feedback

Failing forward

Leaning into complexity

Being kinder than necessary
Accessible by public transportation:
Schechter is accessible by NewMo, a Newton-sponsored ridesharing service from the following stations: Newtonville Station (Commuter Rail- Worcester Line), Needham Heights Station (Commuter Rail- Needham Line) Chestnut Hill Station (MBTA Green Line-D), Newton Highlands Station (MBTA Green Line- D). NewMo lets you book a ride ($2/ride) from any of these stations to the Wells Avenue Business District, where the school is located.  
Solomon Schechter Day School of Greater Boston
Newton, MA
Infant / Toddler, Early Childhood, Elementary, Middle School
Day
All Gender
Religiously-Affiliated