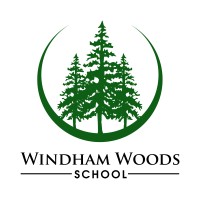 Elementary Teacher
Administrator / Full-Time
Windham Woods School, Windham,
Windham Woods School is offering an incredibly exciting opportunity to join our team at a new independent school having just opened in the fall of 2019! Surrounded by 250 wooded acres and housed in a new, state-of-the-art, building, Windham Woods School will serve approximately 40 elementary students with a variety of learning needs. Our collaborative working environment will actively support the growth of both our students and our staff. We are committed to class sizes of 10 or less knowing how important it is for students to have individualized attention. Our educational program will incorporate the outdoors on a daily basis so students can truly experience hands-on learning.
We are currently looking for an engaging elementary school teacher to teach elementary students in our expanding program for the 2023-2024 school year. The chosen candidate must exude energy and enthusiasm for their work. They must have deep background knowledge in the elementary school content areas, be able to build and maintain strong relationships with students and families, differentiate instructional strategies to meet the needs of diverse learners, and be able to collaborate in an instructive way with colleagues. Special education degree is preferred.
Windham Woods School
Windham,
Elementary, Middle School, High School
Day
All Gender