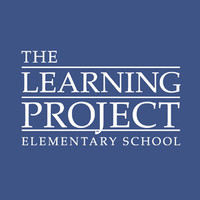 Accredited by AISNE
Elementary School Teaching Fellow (Grades 1-6)
Administrator / Full-Time
The Learning Project Elementary School, Boston, MA
Elementary School Teaching Fellow (Grades 1-6): Two-Year Paid Fellowship
The Learning Project Elementary School is located in Boston's Back Bay and is an
independent day school for grades K-6. We maintain a strong foundation in character
education, uphold high standards for academic performance, and maintain a strong
commitment to enrolling a diverse community of students and families.
We are looking for Teaching Fellows who are interested in launching their careers as
educators. The Teacher Training Fellowship Program is an opportunity to work
one-on-one with an experienced Head Teacher who helps to train Fellows directly in the
classroom to be skilled, well-rounded teachers. Participants are also guided by the
Fellowship Director who leads weekly seminars to further their professional
development and build their support network. In addition, Teaching Fellows supervise
children in the After School Program, enriching their experience with an opportunity to
work with students at multiple grade levels.
Upon satisfactory completion of year one, Fellows are offered a stipend increase and a
second year placement at the school with a different grade level in order to broaden their
experiences, apply their knowledge and new skills, and take on more leadership
responsibilities in the classroom and at the school.
Enjoy learning more about the teaching profession and building your teaching skills in a
tight-knit community of dedicated teachers and staff members at a school with a 50-year
track record of excellence in the heart of Boston.
We celebrate and cherish the diversity of our community; approximately half of our students
identify as people of color; we embrace neurodiversity; and are happy to have families join us
from a variety of Boston neighborhoods, and cities further afield. While all candidates are
encouraged to apply, we are actively seeking candidates from diverse backgrounds as part of
our effort to ensure that our teaching staff and our hiring process reflects our mission, which is
rooted in diversity, equity, inclusion and justice. All applicants should connect to, and be willing
to carry forward, these principles in their work.
To Apply, please send the following to tlp@learningproject.org:
Cover Letter

Resume
The school has a limited number of moderate housing grants available for Fellows. If
you would like to apply for a housing grant, please indicate this on your application
page and we will provide the application supplement.
Position Start Date – August 2023
The Learning Project is an equal opportunity employer
The Learning Project Elementary School
Boston, MA