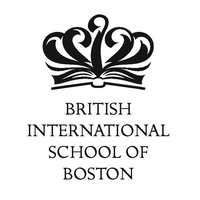 Accredited by NEASC
Elementary School Teacher (K-6)
Faculty / Full-Time
British International School of Boston, Boston, MA
Are you an outstanding teacher seeking your next challenge? Do you want to grow and develop in a school that believes children's happiness and academic success walk hand in hand? Are you ready to join a well-established, supportive team in a successful and inspiring school?
The British International School of Boston is looking for an outstanding Elementary Homeroom Class Teacher. We welcome applications from outstanding, self-motivated and reflective professionals.
Join our fast-paced international environment, and you will challenge your students to set ambitious targets for themselves and seek out and use innovative teaching practices to enhance our students' experiences and outcomes.
Our organization is entrepreneurial, growth-oriented, and energetic. If you seek a challenging, exciting role — while working with talented and passionate people — this might be the position for you.
Job Title Elementary Homeroom Class Teacher
Job Purpose To ensure that the teaching and learning gives the students the opportunity to be inspired by extraordinary people and experiences; to become a globally minded citizen; and to achieve remarkable success in future life.
Key To be an effective professional who demonstrates a love of teaching and a thorough knowledge of the curriculum;
Components To have a passion for the subject or age group, teach and assess effectively, and take responsibility and accountability for continuous professional development;
To provide superior opportunities for students in line with the 'Be Ambitious' model that is embedded in the Nord Anglia philosophy.
Reports to A member of the Middle Leadership Team
1. Leadership Performance Measures:
Inspire trust and confidence in students and colleagues;
Build team commitment with colleagues and in the classroom engage and motivate pupils; Evidence of achievement of success indicators is
Demonstrate analytical thinking; effective
Improve the quality of students' learning;
Contribute to the school improvement/development planning and promote the learning priorities of the school development plan;
Contribute to the development and/or implementation of school policies;
Use the school's student tracking and reporting process to advance student learning and enhance professional practice in line with the school's aspirations and priorities;
Promote the wider aspirations and values of the school.
2. Teaching and Learning: Performance Measures:
Plan, prepare and deliver schemes of work in accordance with the academic programmes set out by the school; Lesson observations and reviews identify areas for
Maintain a working knowledge of National Curriculum documents; development that are acted upon
Maintain records of pupils' progress including any statutory documents required by the school and
State and reports for Nord Anglia Education; Students feel supported in their learning
Write reports to parents as and when required and conduct Parent Teacher Conferences with parents to discuss and explain their child's performance and progress in school; There are clear expectations and goals for each
Provide and maintain an attractive and stimulating environment in which to foster effective student teaching and learning in line with the school's Learning Environment Policy.
Monitor progress and effectiveness of class work and to evaluate and modify as necessary;
Participate in school wide CPD that ensures consistency both vertically and horizontally across the school;
Make effective use of formative and summative assessment to plan challenging learning opportunities for all students;
Monitor and record students' learning to ensure they remain on track to achieve challenging targets;
Ensure that you have a clear understanding of expectations of the use of ISAMS and Moodle.
3. CPD: Performance Measures:
Contribute positively to the morale and community spirit in the school;
Work effectively in different teams and working parties; Training and development needs are met
Assist in whole school marketing initiatives and contribute to the growth of the school;
Operate at all times within the stated policies and practices of the school; There is ownership of CPD, and a proactive
Maintain an up to date knowledge of good practice in teaching techniques; approach is taken
Maintain subject(s) or specialism(s) to enable effective teaching;
Keep knowledge of wider curriculum developments up to date;
Make best use of global opportunities such as Global Campus and Nord Anglia University;
Undertake professional development to enhance teaching and students' learning, and apply outcomes and identify impacts which will be shared colleagues.
4. Pastoral: Performance Measures:
Be aware of the physical and emotional well-being of pupils and the need to respond to particular situations and alert appropriate staff to problems experienced by students and make Pastoral concerns are managed efficiently and recommendations as to how these may be resolved; effectively and records are kept
Comply with and assist the School in the implementation of any rules and regulations which the school may from time to time issue to ensure the efficient operation of the school and the welfare and interests of its students and employees;
Liaise with other agencies e.g. school nurse, ALN and EAL staff, school counsellors and educational psychologist/therapists as required and contribute to the preparation of action plans and other support mechanisms;
Communicate effectively with parents of students, liaising with other staff as appropriate;
Contribute to PSHE where applicable and relevant.
5. Other: Performance Measures:
Support the life of the school beyond the classroom;
Lead one or more agreed after school activities each week; Valued and effective member of the team and
Contribute to whole school learning initiatives during term; organisation
To promote and adhere to Nord Anglia Education's Vision and Values;
Any other appropriate duties as allocated by the Principal.
About our school
Founded in 2001, British International School of Boston (BISB) is a top tier private school located in the Jamaica Plain neighborhood of Boston. We create a personalized learning experience for every student: building their character, growing them academically and setting them up to thrive. We are a global learning community of learners who are committed to global citizenship and innovation, cultivated through a collaborative and diverse learning journey. Naturally, at BISB, you'll find children who are happy, motivated, committed and love learning. Our community invests in staff with ongoing CPD opportunities and community-building opportunities to help you get the most out of your time at BISB and in Boston. Our state-of-theart facilities provide engaging learning environments for students and staff alike. Located in Jamaica Plain, one of the most well-known neighborhoods in the heart of Boston, our campus is steps away from internationally renowned theaters, museums, outdoor parks, hiking & biking trails, and 40 kilometers of public beaches. Our highly supportive parents choose the BISB not only because of its safe, family-friendly setting that's within walking distance from their homes, but also, they can also engage fully in the life of the school as well as their children's education. BISB is part of Nord Anglia Education (NAE) and was NAE's first international school to open and operate in New England. BISB is accredited through the International Early Years Curriculum, the International Primary Curriculum and the Council of International Schools. To learn more about our wonderful school please visit our school website, www.nordangliaeducation.com/our-schools/boston
EEO Statement
We are an equal opportunity employer, and all qualified applicants will receive consideration for employment without regard to race, color, religion, sex, national origin, disability status, protected veteran status, gender identity, sexual orientation, pregnancy and pregnancy-related conditions, or any other characteristic protected by law.
British International School of Boston
Boston, MA
Early Childhood, Elementary, Middle School, High School
Day
All Gender