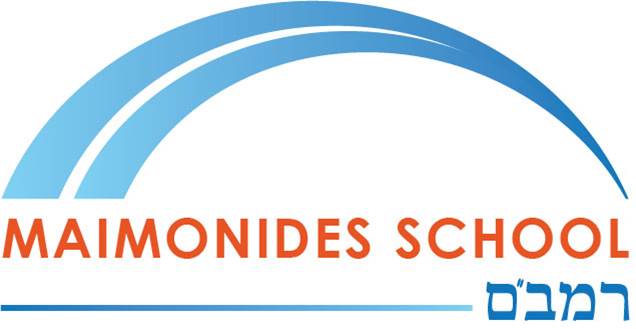 Elementary School General Studies Teacher
Faculty / Full-Time
Maimonides School, Brookline, MA
Maimonides School, an Orthodox Jewish day school in Brookline, MA, seeks an Elementary School General Studies Teacher to cover a Kindergarten maternity leave during the 2022-23 school year. This position will begin in late August and end in mid-January.
The General Studies teacher will be an experienced individual who is well versed in Kindergarten literacy instruction and other general studies subjects; is warm, creative, professional, and energetic; and works well with children and adults. Knowledge of Jewish content is beneficial, but not a requirement.
Responsibilities:
Plan, build, execute, and measure the success of student-centered classroom lessons within the context of our school's General Studies curriculum
Provide an environment that encourages participation, recognize the needs of individual students and the entire group, and offer support and flexibility as needed.
Work as part of a cooperative and diverse team of educators and administrators to carry out the mission of Maimonides
Cultivate positive relationships with current and prospective students and parents
Implement positive discipline
Adhere to administration policies and rules
Observe children and make notes of progress and development
Provide a safe and secure environment in which children feel comfortable
Work collaboratively with co-teachers and colleagues
Communicate with parents
Supervise recess and lunch
Qualifications:
Candidates should have a minimum of two years' elementary or middle school general studies teaching experience and a commitment to work as part of a collaborative team that prepares students with the skills, critical thinking abilities, and content knowledge to succeed as they develop as learners and progress toward middle school. A Master's degree is preferred, as is interest in professional growth and commitment to continuous learning.
We want you to be part of our team! Maimonides offers an unparalleled dual curriculum in Judaic and general studies, with an emphasis on moral and spiritual development. From early childhood (2-year-olds) through 12th grade, our students are avid learners, eager to engage with each other, their teachers, and their community.
Join our family of outstanding educators and administrators who recognize each new day as an opportunity for creative ideas, collaboration, and connection. Maimonides is more than a school; it is a vibrant community whose members embody kindness and compassion for others.
Competitive salary and benefits commensurate with years of experience and highest degree. Maimonides School is an equal opportunity employer committed to hiring a diverse workforce and sustaining an inclusive culture. Maimonides does not discriminate based on disability, veteran status, or any other basis protected under federal, state, or local laws.
Please send resume and cover letter to jobs@maimonides.org with "Elementary School Maternity Leave" in the subject line.
Maimonides School
Brookline, MA
Early Childhood, Elementary, Middle School, High School
Day
All Gender
Religiously-Affiliated