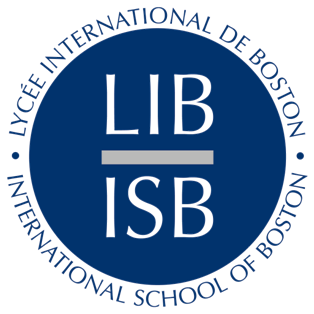 Accredited by NEASC
Elementary School Division Director 2023-24
Administrator / Full-Time
International School of Boston, Cambridge, MA
The Elementary School Division Director is responsible for providing leadership, oversight, and guidance to all faculty, students, and families in the Elementary School comprising Pre-school to Grades 5. Current enrollment in these grades is approximately 300. The Elementary School Director sets the tone for the entire division, understands all constituencies, is part of the Senior Leadership Team of the School and reports directly to the Head of School.
The Elementary School program encourages students to be active in their learning, helps students navigate the challenges of early childhood and prepare to transition to middle school. The Elementary School follows a bilingual curriculum (with the addition of a third language taught in Spanish or Mandarin) that aligns with the official program of the French Ministry of Education.
All academic classes are taught in French and English.
Essential Job Responsibilities include the following
Serve as the primary leader of the Elementary School while modeling the School's values and supporting its Mission.

Lead the ongoing refinement of the Elementary School bilingual curriculum and pedagogical approaches consistent with the School's commitment to providing an innovative academic environment that is rigorous, engaging, interdisciplinary, and aimed at developing gross- and fine-motor skills, strong literacy skills, language skills, sense of resourcefulness and independence.

Create a school climate that is safe, healthy, secure, and responsive to the needs of the Elementary School students by maintaining an appropriate balance between high expectations for achievement and happiness, wellness and continued holistic growth for students and faculty.

Ensure that students learn in a climate of respect, multi-culturalism understanding and trust.

Ensure that students feel they are safe, supported and valued.

Collaborate with faculty and staff to build upon and enhance the School's current offerings to instill a sense of joy and adventure in the student's experience both inside and out of the classroom.

Hire, evaluate, mentor, and otherwise support experienced and talented faculty members.

Inspire and lead dedicated, internationally minded Faculty and Staff.

Promote a growth mindset and encourage the achievement of professional goals among faculty and staff.

Collaborate on a student-centric schedule with relevant division directors.

Enjoy Elementary school students and has a strong understanding for developmental needs of young children.

Maintain positive relationships and ongoing communication with parents in a collaborative manner regarding current initiatives in the division and general information about the educational program and the growth and development of their children.

Stay current on educational research as the educational and pedagogical leader of the division.

Play an active role in all aspects of the administration of the division, including admissions, budgeting, scheduling, and communication with all divisions and departments of the School.

Interface with French educational authorities on matters related to the curriculum and to those matters related to maintaining French accreditation.

Complete other duties as assigned by the Head of School.
Candidate Qualities
Education: Master's Degree in the field of education required.

Experience: Experience working with Elementary School students or in school administration preferred; at least 5 years teaching experience preferred. Experience with the official program of the French Ministry of Education preferred. Supervisory experience preferred.

Fluency in English and French is a must.

Excellent verbal and written communication skills.

Strong organizational skills.

Ability to work in a complex and sophisticated learning environment.

Candidates must already have a work authorization for the USA.
International School of Boston
Cambridge, MA
Early Childhood, Elementary, Middle School, High School
Day
All Gender