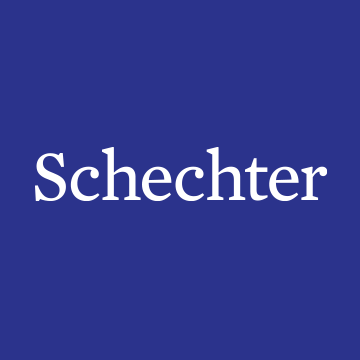 Accredited by AISNE
Elementary Art Teacher
Faculty / Full-Time
Solomon Schechter Day School of Greater Boston, Newton, MA
Schechter Boston is looking for a dynamic and engaging Elementary School Art Teacher starting in January 2023 though June 2023. This is a long term sub position and will be open as a regular full time position in the 2023-2024 school year.
The Art Teacher is part of the creative and collaborative Schechter Arts Department that includes visual art, music, film and theater.  
Job Description:
Design, plan and implement a developmentally appropriate art curriculum, that creates awareness, is thought provoking and creates opportunities for exploration and supports students in developing their individual artistic voice. 

Prepare and implement differentiated instruction, activities and assessments that meet the needs of every student. 

Build relationships with all students, so they are actively engaged in the classroom activities

Create and maintain a safe, well-structured physical environment that is conducive to student learning.

Participate in ongoing cycles of reflection, both independently and in collaboration with colleagues.
Education and Experience:
Bachelor's Degree required.

Minimum of two years experience teaching students, preferably in an elementary school setting.

Exemplary teaching skills
Pay & Benefits:
Competitive salary; commensurate with experience

We thrive to provide a competitive salary and comprehensive benefits package that supports our faculty and staff, including: health insurance, prescription drug benefit, vision, healthcare/dependent care flexible spending account (FSA), long term disability, life insurance, 403(b) with employer matching, tuition reduction for employees' children, paid holidays, sick time and personal time, and early dismissal on Fridays.
To Apply:
Please send your resume and cover letter to jobs@ssdsboston.org.  
About the School:
Schechter Boston creates a Jewish educational experience where each child, 15 months through eighth grade, is known, belongs, is engaged and inspired.  Faculty, staff and students at Schechter benefit from a highly collaborative, mutually supportive environment in which each person's individual strengths are recognized and cultivated, and are vital to the success and learning of the community as a whole. Individuals who work at Schechter Boston must thrive in a culture that lives every day by the following cultural values:
Believing there is no limit to better

Providing honest and kind feedback

Failing forward

Leaning into complexity

Being kinder than necessary
Accessible by public transportation:
Schechter is accessible by NewMo, a Newton-sponsored ridesharing service from the following stations: Newtonville Station (Commuter Rail- Worcester Line), Needham Heights Station (Commuter Rail- Needham Line) Chestnut Hill Station (MBTA Green Line-D), Newton Highlands Station (MBTA Green Line- D). NewMo lets you book a ride ($2/ride) from any of these stations to the Wells Avenue Business District, where the school is located.
Solomon Schechter Day School of Greater Boston
Newton, MA
Infant / Toddler, Early Childhood, Elementary, Middle School
Day
All Gender
Religiously-Affiliated