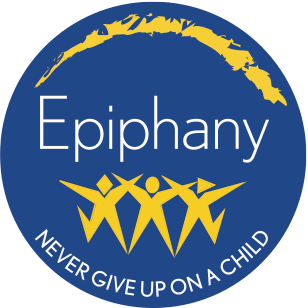 Accredited by AISNE
Early Learning Center Operations Manager
Staff / Full-Time
Epiphany School, Boston, MA
The Epiphany Early Learning Center (ELC) is currently seeking applicants for a full-time Operations Manager. The Operations Manager's primary responsibilities will include providing general administrative support to the Administrative team, creating and overseeing day-to-day systems, enhancing the operational efficiency of the center, managing files, and school databases, and managing all school, parent, family, and service activities. The ideal candidate enjoys working in a school setting and thrives in a fast-paced, dynamic environment. They are highly self-motivated and professional and can manage their workload and prioritize tasks. They are proactive, detail, and deadline-oriented. They work well independently, as well as part of a team. They thrive on developing strong relationships with colleagues at all levels of the organization.
We seek candidates who possess a deep and broad commitment to our mission.
Major Job Responsibilities:
General administrative support to the Director and Administrative team
Hiring, managing files, and the school database
Managing parent and school programs
Service coordination and management
Coordinating all school schedules, family activities, and partnerships.
Compensation and benefits:
Salary Range: $50,000-$60,000. Final determination based on qualifications and experience
Health, Life, Vision, and Dental Insurance plans all subject to premium split
Retirement plan with employer match
Housing in a shared apartment within walking distance may be available
Employment at Epiphany qualifies for Public Service Loan Forgiveness (PSLF) eligibility
Qualifications:
Exceptional organizational skills and interpersonal skills with the ability to create positive, supportive relationships with people from different languages, cultures, and backgrounds
Ability to shift easily between details/deadlines and daily interactions
Good judgment, discretion, and the ability to work easily with stakeholders across the organization
Excellent computer skills, including Microsoft Office and Google Suites
Preferred: Experience working in a school or early childhood community and two years of work experience
Hiring Process: Visit the website at www.epiphanyschool.com and submit a resume and cover letter to hiring@epiphanyschool.com
Epiphany School
Boston, MA
Early Childhood, Middle School, Post Graduate
Day
All Gender
Religiously-Affiliated