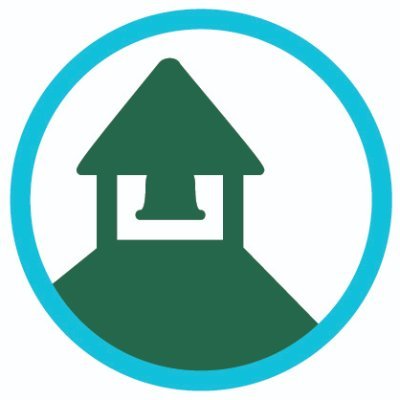 Accredited by AISNE
Early Childhood Spanish Teacher
Faculty / Part-Time
Gordon School, East Providence, RI
Early Childhood Spanish Teacher Position
The Gordon School is a racially diverse nursery through eighth grade coeducational independent school in East Providence, RI. The curriculum is rooted in multicultural practice and social justice, with an emphasis on developing intellectual leadership and nurturing a child's innate curiosity.  At Gordon, students are recognized as whole learners, and are challenged and inspired to be active workers toward their own education. As mentors on this journey, teachers are committed to developing meaningful, authentic relationships with each child and family. 
We seek to hire passionate, knowledgeable, and creative educators with a commitment to diversity and inclusion and a strong sense of cultural competency. We have an opening in our Spanish department to teach in our Early Childhood division (which serves students ages 3 – 6). This is an exciting opportunity to instruct our youngest learners in Spanish and to partner closely with the other members of the Spanish department, as well as with other Early Childhood educators. 
The ideal candidate will have an understanding of early childhood pedagogy and possess a willingness to partner with colleagues and parents to ensure the social, emotional and academic well-being of students. 
This is a part-time position working with our youngest students during specified times in the week. We can be somewhat flexible for the right candidate. 
Assistant Head of School for Teaching and Learning at adunhamcarson@gordonschool.org
Personal Attributes and Skills Required
●  A love of language instruction and passion for the Spanish language
●  Ability to center the curriculum in the linguistic and cultural experiences of the Latinx diaspora 
●  Possess good organizational capabilities and be able to implement these effectively
●  Have strong interpersonal skills that engender trust among all constituents
●  Understand and support multicultural practice and pedagogy
●  Have experience working in a racially diverse community
●  Be a thoughtful and effective listener
●  Have a strong sense of self, a good sense of humor, and a positive outlook on one's
professional endeavors
Prerequisites for the Position
●  Possess an undergraduate degree,  and have experience working with children of this age
●  Have a working knowledge of current educational practices and an understanding of an Spanish language curriculum that supports a developmentally appropriate,  process-oriented approach
Duties and Expectations
●  Report to the Early Childhood Director
●  Create and implement an age-appropriate curriculum, with lesson plans and student outcomes that are developmentally appropriate
●  Work closely with Early Childhood classroom teachers and Spanish teachers in other divisions
●  Promote student involvement and participation in all aspects of the program
●  Set and monitor the tone of the classroom to ensure an environment that exhibits respect for classmates, teachers, and the school as a whole
●  Engage in the school's formal teacher evaluation process and yearly goal-setting 
●  Engage in ongoing professional development, especially related to growth as a
multicultural practitioner
●  Attend and participate in team, divisional, and all-school meetings
●  Write progress reports and participate in parent conferences, as needed
Interested candidates should email a cover letter and resume to the attention of Alethea Dunham-Carson, Assistant Head of School for Teaching and Learning, at adunhamcarson@gordonschool.org.
Gordon School
East Providence, RI
Early Childhood, Elementary, Middle School
Day
All Gender