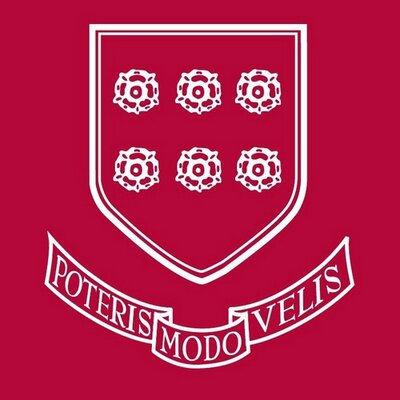 Accredited by AISNE
Dorm Parent, Grades 7-9
Staff / Full-Time
Fay School, Southborough, MA
Dorm Parent, Grades 7-9
Beginning September 2023
Description: 
Fay School seeks a dynamic and flexible individual interested in working in an independent school setting supervising and educating students in grades 7- 9 in a residential setting. This position is part time and includes housing and meals.
The Dorm Parent's role on Fay School's campus is to ensure the safety and wellbeing of the students who reside in their dormitory. A dorm parent seeks to improve the student experience in the dorm and on campus by building relationships among dorm residents through activities, Sunday Programs, and weekend events. Dorm parents support academics, arts, athletics and the many other aspects of a student's experience at school.
Qualifications 
Successful applicants will have independent and/or boarding school experience, as well as a strong desire to enhance the residential community through programming and mentoring. Applicants should have completed an undergraduate degree program. We are seeking candidates who are flexible, eager to learn, and able to collaborate in a variety of settings with different constituents.
We seek individuals who understand the importance of cultural competency, enjoy interacting with and acting as a mentor for adolescents, and are attuned to the social and emotional growth of students. Fay School seeks candidates who will reflect and enhance the racial, cultural, and gender diversity of our school; a demonstrated ability working in a diverse and inclusive community is essential.
Responsibilities include but are not limited to:
Duty one night per week in their assigned dorm
Attending all meals when on duty
Breakfast one morning per week and morning dorm coverage two mornings per week
Passive overnight coverage of their assigned dorm
Duty on approximately 10 weekends per school year, or every third weekend
Supervising and participating in Sunday evening community time from 7:00 PM to 10:30 PM
Attending residential faculty meetings as determined by the Director of Residential Life
Attending residential programming as determined by the Director of Residential Life
Attending all other residential staff meetings and training
Fay School values enthusiasm for working with adolescents both inside and outside of the classroom. Teaching, coaching, and assisting with extracurricular activities are possible additions to the job for qualified candidates who are interested in these roles. Interested candidates should send a cover letter, resume, and a list of three references via our secure application portal.
Fay School, 48 Main Street, Southborough, MA 01772
Fay School is an equal opportunity employer and does not discriminate on the basis of race, color, religion or creed, national or ethnic origin, gender, gender identity, sexual orientation, genetic background, age, disability, or military service in its hiring, employment or other programs and activities.
Fay School
Southborough, MA
Elementary, Middle School, High School
Boarding, Day
All Gender