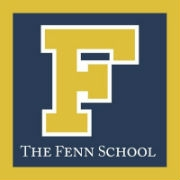 Accredited by AISNE
Diversity, Equity, and Inclusion Teaching Internship
Faculty / Full-Time
The Fenn School, Concord, MA
DEI Teaching Internship
Job Description
Fenn is seeking a Diversity, Equity, and Inclusion Teaching Intern for the 2023-24 school year. This is a full-time position with a salary in the range of $55,000-$60,000 with full benefits for one who is seeking to support the school's DEI efforts and obtain initial teaching experience with fourth through ninth grade boys. This position will prepare the intern for a career in the teaching profession.  In addition to being assigned a teacher to work within one or more academic areas, the intern will meet with the Director of Diversity, Equity, and Inclusion on a regular basis to plan and process experiences designed to provide growth and advancement of the Intern's professional skills.
Consistent components to this position include cooperative teaching done on a well-planned and well-organized basis, and regular monthly DEI programs and projects. Flexible components include substitute teaching and special DEI programming, which will demand creativity, flexibility and willingness to do what is needed in the moment.
Responsibilities:
Assist the Director of Diversity, Equity and Inclusion and the entire DEI team.

Help lead the Student DEI Committees.

Collaborate with the DEI team to develop and facilitate programming for students and parents

Assist in implementing DEI-related professional development programs for faculty and staff.

Observe and assist a teacher with instruction of a class, with full teaching responsibilities implemented on a graduated basis, including planning, developing lessons and teaching both cooperatively and individually.

Assistant coach a fall, winter, and spring sport.

Provide supervision and actively teach with support in English, math, social studies, science, Spanish, Latin, and the arts.

Perform other duties as assigned (included by not limited to: serving on professional development committees, supervising students at conferences, supporting faculty in class coverage)
Desired Qualifications: 
College degree highly preferred

Passion for DEI work and a desire to have a lasting impact on DEI efforts in a school setting

Flexibility

Experience working with elementary and middle school age children 

Experience facilitating difficult conversations with students, and the ability to establish boundaries and set limits 
The Fenn School is fully committed to a culturally diverse faculty and student body. A successful candidate will, therefore, be a proactive and collaborative educator who is also committed to the manifestation of diversity, equity, inclusion, and justice in the Fenn community. The ideal candidate will be able to support Fenn's mission in all work with students, parents, faculty, and staff. Fenn strongly encourages applications from traditionally underrepresented groups.
Interested candidates are asked to submit a letter of interest, resume, statement of educational philosophy, and contact information for professional references via email attachment to Nat Carr, Assistant Head of School, at the following email address: employment@fenn.org. Receipt of materials will be acknowledged via email.
The Fenn School does not discriminate in hiring or terms or conditions of employment on the basis of sex, pregnancy or pregnancy-related condition, age, marital status, military or veteran status, application for military service, race, color, national or ethnic origin, ancestry, citizenship, genetic information, religion, creed, sexual orientation, gender identity or expression, mental or physical disability, or any other characteristic protected by federal, state, or local law.
The Fenn School
Concord, MA
Elementary, Middle School, High School
Day
Boys