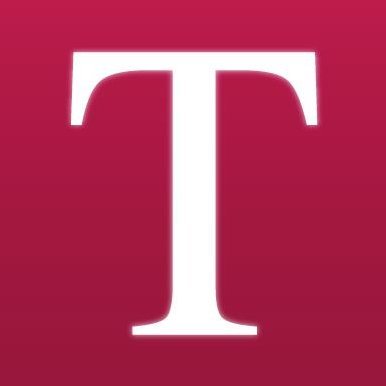 Accredited by NEASC
Director of Waterfront
Administrator / Full-Time
Tabor Academy, Marion, MA
About Tabor Academy
Tabor Academy has a rich history that dates back to 1876 when the school was founded by Elizabeth Taber. Mrs. Taber had a lofty vision for the institution, including building character of young people from across the country. Today, we honor that legacy and embrace an international and diverse student body. Our work is guided by our principles of life-long learning, personal responsibility, and care for others. Here, students are encouraged to take risks and challenge themselves as they prepare to step into the world as global leaders.
For nearly 150 years, Tabor Academy has served the Marion, Massachusetts community as a premier coeducation, college preparatory boarding and day school. As the School by the Sea, Tabor offers an uncommonly beautiful setting in which to live and learn for students grades 9-12. The school provides a wide breadth of academic offerings for students to explore their interests, understand their strengths, and develop their critical thinking and communication skills. Tabor graduates are leaders, adaptable, and exceptionally skilled at navigating the 21st century.
Summary
The Director of Waterfront has major responsibility for every aspect of how we use the waterfront to support the Tabor Experience in the academic, afternoon (co-curricular and athletics), and residential, and community life programs.  They ensure that, as a distinguishing asset, the waterfront is well-resourced, fully compliant with legal and environmental standards, and safe for use by all community members and programs.
The Director of Waterfront reports directly to the Associate Head of School, while working closely and collaboratively with myriad areas of school life and programs, including but not limited to: facilities, academic life in marine and nautical sciences, rowing and sailing programs, student life office, as well as the Town of Marion and the Marion Harbor Master. There is the possibility for classroom teaching and/or afternoon athletic coaching responsibilities, as well. The combination of these additional responsibilities is based on the school's needs and the particular strengths of the person occupying the role.
Responsibilities
Fleet Maintenance and Upkeep – With over 60 different vessels, the director will oversee the inventory, inspections, maintenance, and renewal of the fleet in keeping with programming needs and industry standards and best practices, including routine planning and resourcing for replacement.
Mooring Inventory – In collaboration with the Director of Facilities, maintain mooring inventory and related compliance needs as determined by Harbor Master, the Town of Marion, and/or the USCG.
Employee Licensure – Identify all individual licensure needs in accordance with corresponding program profiles, and ensure respective employees are current in licensure in conjunction with Dean of Faculty.
Recreational Engagement – Oversee annual student swimming tests, seasonal recreational boat use and safety, and year-round implementation all waterfront monitoring plans.
Student Leadership (Waterfront Proctors) – Possess an understanding of current research on learning science, teaching and coaching pedagogies, and adolescent development to collaborate with Student Life Office in maintaining and evolving student leadership opportunities on the Waterfront.
Auxiliary – Work closely with the CFO to identify auxiliary Waterfront facility use and feasibility for benefit to the school.
Severe Weather & Emergency Response – In situations involving severe weather, emergency planning, and/or emergency response, work in close collaboration with the Director of Facilities and the Crisis Management Team to ensure the people and property of Tabor Academy are safe and appropriately secured.
Planning – Sit on the Calendar Committee and collaborate on planning for school-wide events that involve use of the Waterfront.
Programmatic – Year-round facilitation of the co-curricular, athletic, and or summer needs related to Waterfront programming.
Community – Establishes and communicates expectations for Waterfront leaders, participants, and patrons that are in keeping with the spirit of healthy and committed engagement that is the hallmark of healthy communities.
Communication – Organizes and ensures the timely, consistent, and accurate availability of information and records related to Waterfront operations.
Other duties as assigned and as needs emerge.
The Director of the Waterfront is an accomplished professional in every facet of school life and has a special passion for and demonstrated success in experiences that deliver the important messages and lessons derived from engagement with the Waterfront. They must be personable, versatile, empathic, an outstanding communicator, determined, a proven team player, and of tremendous work ethic. The Director of Waterfront must have a deep understanding of and support for Tabor Academy's commitments to Diversity, Equity, and Belonging. Additionally, they must be comfortable and direct in dealing with students, parents, colleagues, and outside professionals in matters that are occasionally difficult.
Competencies:    
Organization, Collaboration, Communication, Problem Solving, Conflict Resolution, Logistics, Microsoft Office 365, Blackbaud (or similar) LMS.
Qualifications: 
Minimum: Bachelor's degree in a relevant field and interest in working with teenagers
Minimum: Significant experience operating and/or maintaining small and moderate sized sail and power boats
Preferred: Experience in residential oversight and/or secondary or post-secondary instruction
To Apply
Electronic materials only, please.  If interested, please send employment application, cover letter expressing interest in this position, and resume to employment@taboracademy.org with "Waterfront" in the subject line.
Tabor Academy eagerly encourages applications from groups traditionally underrepresented in independent school communities.
Tabor Academy does not unlawfully discriminate on the basis of age, gender, religion, race, color, sexual orientation, gender identity, genetic information, disability, or national or ancestral origin in the administration of its educational policies, scholarship and loan programs, athletic and other Academy-administered programs, or in the administration of its hiring and employment practices.
Tabor Academy
Marion, MA
High School
Day, Boarding
All Gender