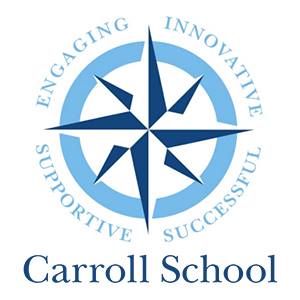 Accredited by NEASC
Director of the Garside Institute for Teacher Training (GIFTT)
Administrator / Full-Time
Carroll School, Lincoln, MA
Director of the Garside Institute for Teacher Training (GIFTT)
About Carroll School:
Located in Waltham, Lincoln, and Wayland, Massachusetts, Carroll School is an independent day school that serves students with language-based learning differences, such as dyslexia. Carroll School empowers children to become academically skilled students who are strong self-advocates and confident lifelong learners prepared to enter other academic settings. Carroll is an inclusive community committed to embracing diverse strengths, identities, and lived experiences in order to give each child what they most need to thrive. Carroll School is an equal opportunity employer that offers competitive salaries and benefits, including comprehensive professional development opportunities.
Position Summary:
The Director of the Garside Institute for Teacher Training (GIFTT) is responsible for leading the internal and external Orton-Gillingham teacher training team at Carroll School. The Director is responsible for GIFTT's outreach, including professional development and forging partnerships with other schools and educators. The Director is a full-time, 12-month position.
Responsibilities:
Organize and oversee all training programs (Associate, Certified & Fellow) in conjunction with AOGPE Standards and Guidelines, including summer and academic year courses
Generate, organize and oversee all external outreach, including professional development and teacher training
Cultivate and lead a team of Clinical Supervisors/Fellows-in-Training (FITs) to deliver O-G training at the Associate and Certified levels of the Academy
Develop and advance Orton-Gillingham (O-G) curriculum in response to current research and the evolving needs of the Carroll Language/Tutoring Departments, including O-G training for small-group instruction
Collaborate with the Director of the Lesley Graduate Program to support the Angela Wilkins Graduate Teaching Program, Director of Diversity, Equity and Inclusion and Director of Communications
Collaborate with Outreach & Professional Development Coordinator to market and execute professional development opportunities for both Carroll faculty and external audiences
Manage a budget for the Garside Institute of Teacher Training
Serve as Carroll's liaison to the Academy of Orton-Gillingham Practitioners and Educators (AOGPE) and Head of Certifying Committee and assure that Carroll School continues to meet the standards for both an accredited instructional and training program
Serve on Carroll's Senior Leadership Team
Qualifications:
Academy of Orton-Gillingham Practitioners and Educators (AOGPE), Fellow Member preferred
Willingness to engage in outreach work, building connections and relationships
Master's Degree
Minimum five years of classroom and/or small-group teaching experience
Strong visionary, organizational, collaborative, and supervisory skills
Fully vaccinated against Covid-19
To apply please email your resume to jobs@carrollschool.org.
Carroll School
Lincoln, MA
Elementary, Middle School, High School
Day
All Gender
Serves Special Needs