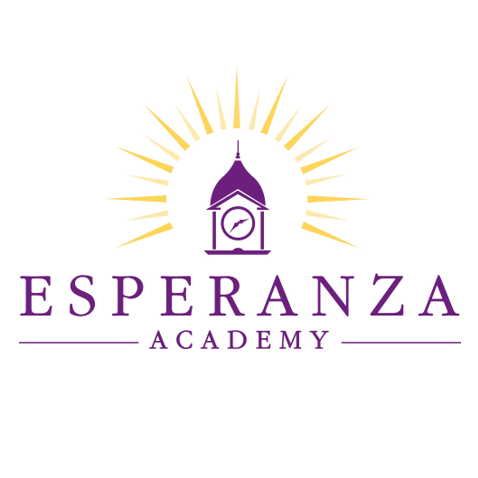 Accredited by AISNE
Director of the Esperanza
Administrator / Full-Time
Esperanza Academy, Lawrence, MA
Esperanza Academy is embarking on an ambitious next phase of the school's trajectory and is looking for a driven and strategic fundraising professional to serve as its Director of the Esperanza Fund. As a tuition-free independent school, Esperanza relies upon a comprehensive and successful development effort to support its operations. The Director of the Esperanza Fund will focus on building a year-round fundraising plan for the annual giving program. The fundraising plan will include goals, strategies, and programming that aim to build and engage our donor base. This person will also work to ensure effective administration of The Esperanza Fund gifts through acknowledgment letters, recognition of donors, and the delivery of any necessary reports and communications, such as pledge reminders, to appropriate constituents. Through a variety of means, this individual will identify, cultivate, and steward meaningful relationships with established and potential donors, seeking and securing gifts, as well as identifying potential prospects. Reporting directly to the Chief Development Officer and working closely with the development team will be responsible for the planning and execution of fundraising efforts for The Esperanza Fund raising $1.2 million of our $2.8 million annual fund goal.
The right candidate will be organized, detail-focused, self-directed, and have excellent people skills that seamlessly translate to Esperanza's donor and community base, as well as an inspirational leadership style. The person will be able to demonstrate an exceptional capacity to cultivate donor relationships, secure support, and collaborate to execute events.
ABOUT ESPERANZA ACADEMY:  We are an all-girls tuition-free, independent middle school with a 12-year commitment to our students because we believe that everyone deserves the right to high-quality independent school education. We, as an academic community, emphasize racial and cultural identity affirmation, love of community, and restorative justice. By creating a culture of achievement in which academic success and self-discovery are paramount, we protect and nurture the innate confidence and brilliance that each of our girls possesses.
RESPONSIBILITIES:
Specific responsibilities include, but are not limited to:
Work collaboratively with the development team to create and manage a comprehensive fundraising plan and appeal schedule for The Esperanza Fund by creating and implementing strategies to achieve annual goals as well as managing the calendar of multidimensional appeals that leverages a variety of media (e.g., electronic solicitation, direct mail appeals, face-to-face solicitations, events) to communicate with potential and current donors.
Identify, cultivate and solicit donors, and business leaders for gifts in the four- and five-gift range.
Work closely with the CDO on the development of an annual operating budget, including monthly updates and forecasts.
Oversee the strategy and execution of Esperanza's annual fundraising events and work with the development team to identify, plan for, and execute other events as appropriate to further the goals of the school.
Assist in supporting development team management as well as systems to reconcile with finance and steward donors appropriately.
Manage in collaboration with the Chief Development Officer and Chief Strategy Officer the electronic and print collateral for donor engagement such as the annual report, e-newsletter, communications for campaigns and website updates.
Attend on-campus and off-campus events, as appropriate.
Assist with prospect research.
Other responsibilities as assigned by the Chief Development Officer.
QUALIFICATIONS:
Bachelor's degree or equivalent preferred with a minimum of 3-5 years fundraising experience, ideally in an educational program
Successful track record of soliciting four- and five-figure gifts
Proven track record of success in growing a comprehensive giving program that meets measurable goals and objectives.
Ability to establish goals and action plans and to work effectively and collaboratively as part of a team to achieve goals
Strong facility with Salesforce or fundraising software preferred
Exceptional written, oral communication and computer skills; demonstrated ability to conceptualize and describe funding needs in a way that is compelling to donors and prospects
Strong work ethic; ability to lead by example and work collaboratively in a small, non-profit environment
Passion for the mission, vision, and values of Esperanza Academy; comfort and willingness to actively participate in the community
COMPENSATION: Salary will be competitive and commensurate with experience.  Esperanza Academy offers an attractive benefits package including 403(b), medical, dental, life, and disability insurance, and support for professional development.
TO APPLY: Please send a cover letter specifically detailing your qualifications for the position, a resume or and contact information for three (3) professional references to:
Pati Fernández, Chief Development Officer at pati.fernandez@esperanzaacademy.org
For more information about Esperanza Academy please visit:  www.esperanzaacademy.org
Non-Discrimination Policy: Consistent with the values of a school in the Episcopal tradition, Esperanza is committed to a diverse and inclusive community with respect to race, national origin, religion, gender, sexual orientation, family status, economic circumstance, age, and physical disability in its student body, faculty and staff. Esperanza Academy does not discriminate on the basis of race, color, national and ethnic origin in administration of its educational policies, admission policies, and athletic and other school administered programs. We strongly encourage applications from women and minority candidates. Esperanza Academy is an Equal Opportunity Employer.
Esperanza Academy
Lawrence, MA