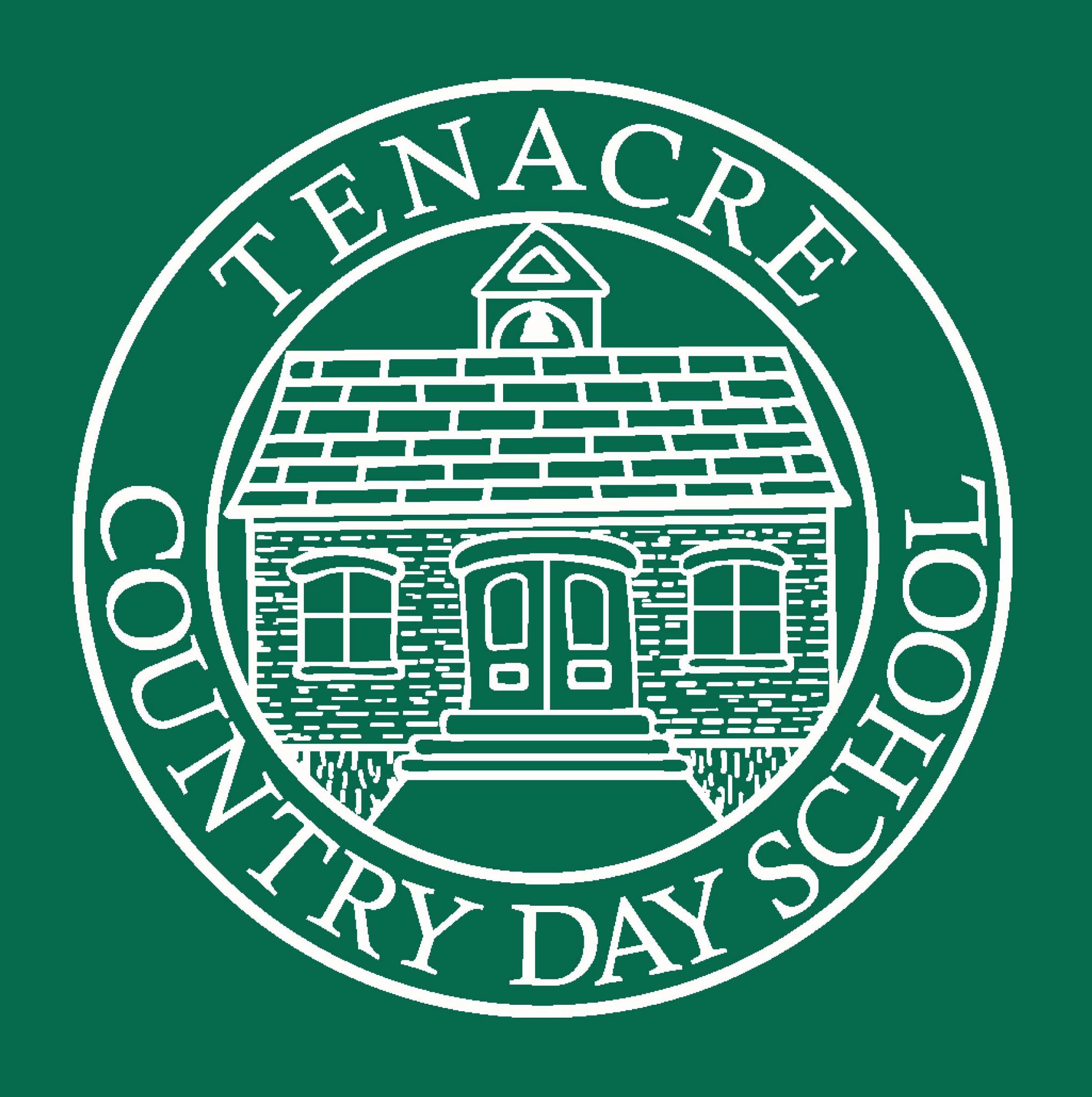 Accredited by AISNE
Director of Tenacre Summer Programs
Administrator / Full-Time
Tenacre Country Day School, Wellesley, MA
Director of Summer Programs
Exempt, salaried position; reports to Head of School
Tenacre Country Day School is seeking a Director of Summer Programs with an extensive background in day camps. The Director of Summer Programs oversees the daily operation of all summer programs at Tenacre. The Day Camp program has 200–250 campers (aged 3-12) per day and approximately 100 seasonal staff. The Director is responsible for programming, staffing, planning, scheduling, enrollments, income and expenses, payroll, direction and supervision of all camp programs, campers, and staff. The Director assesses problems and determines solutions as best suited for the safety of the campers and the success of the program. This is a management position that requires extensive planning, organization, and decision-making. Tenacre Summer Programs is an integral part of the larger Tenacre Country Day School organization.
Tenacre Summer Programs Overview:
Day Camp (Ages 3-12): Day Camp offers three program options: the Three's Program for three year olds, the Four's Program for four year olds, and Full Day for children entering K through 6th grade. Day Camp consists of traditional camp activities such as sports, crafts, archery, nature, science, music, and ropes course. Every camper receives a swimming lesson every day, and Full Day campers have an additional free swim period in the afternoon.
Specialty Programs (K-Gr. 6): The two-week Specialty Camps offer programs for a wide variety of interests that campers might have. While participating in a Specialty Camp, campers spend approximately half of their day focused on their specialty, and half of the day participating in traditional camp activities.
Aftercamp Child Care: Aftercamp Child Care is offered as a convenience to camp families and is available daily from 3:15 p.m. until 6:00 p.m Monday through Thursday, and 3:15 p.m. until 5:15 p.m. on Friday.  This service is for all campers who are enrolled until 3:15 p.m. 
June Swim Lessons (Ages 3 and up): The June Swim Lesson program is separate from Day Camp. This is a program that offers children a week of 30 minute swim lessons in June. When regular Day Camp starts, the campers will have swimming lessons every day at camp.
Rising Star Sports (Age 3 to entering Gr. 2): In addition to the Day Camp program, Tenacre offers two, week-long sessions of sports for children ages 3 to entering 2nd grade. Now in its 12th year, the primary goal of Rising Star Sports is to have fun while building skills and confidence through drills and games. Depending upon age, children play soccer and t-ball/baseball.
Camp Staff: The foundation of Tenacre's camp success is the quality of the staff.  Tenacre prides itself on the ability to create a team of amazing staff who are kind, friendly, hard-working, and wonderful role models for the campers. The staff team  is composed of approximately 100 teaching professionals and college students who work together to shape a community where kids (and staff) can create lasting friendships and memories.
Qualifications
At least five years of camp supervisory experience is required

Strong leadership and

organized with an eye for detail; able to create and maintain effective systems

Ability to manage a budget

and strong financial acumen with desire to enhance skills

Flexibility to meet changing needs and demands while balancing multiple tasks efficiently

Ability to promote the safety features of camp to parents in order to build trust and confidence

Ability to communicate clearly, maturely and compassionately, both internally with staff and externally with campers and families

Working knowledge of MS Office is required

and adaptability to learn new software programs

Bachelor's degree required; advanced degree preferred
Responsibilities:
Program Development and Management
Design and evaluate camp programs that meet the needs and interests of the campers. 

Understand and promote the philosophy of Tenacre Summer Programs through actions and attitudes.

Foster an inclusive, positive, and welcoming program culture. 
Staff
Oversee staff hiring policies, procedures, interviews and CORI, SORI and fingerprinting requests.

Supervise and evaluate approximately 100 seasonal staff and 2 year-round staff. 

Create and facilitate appropriate staff training. 

Update staff manual. 

Monitor performance, offer feedback and support to activity specialists, counseling and pool staff regularly throughout the season in conjunction with the seasonal directors. 
Marketing
Design and implement a marketing plan.

 Coordinate publicity, open houses and promotion of the camp.

Prepare and analyze enrollment trends including initial grouping of campers. 
Financial Management
Oversee the financial management including processing of tuition income, payment of invoices, statements and any other expenditure. 

Develop and monitor the budget and day-to-day expenses. 

Manage the payroll of seasonal staff. 

Manage the business functions of the camp which include tuition statements, communication of policies, information and procedures. 

Develop and implement crisis and risk management procedures. 
Administration and Operations
Manage program registration software. 

Ensure that the camp meets and complies with the ACA standards and any applicable local, state, and national standards, licenses, and permits. 

Keep current with Massachusetts State licensing regulations and maintain needed material for inspections.

Ensure all camper and staff medical information is accurate and updated. 

Make certain that the staff and participants follow all camp policies, rules, and procedures correctly.

Seasonally supervise the use and maintenance of all equipment and facilities, including two swimming pools. 

Update Parent Information Resource guide. 

Handle parent concerns, contacting parents when appropriate, and serve as a secondary resource person for problems counselors encounter in caring for their campers.

Facilitate planning of activities and ordering of necessary supplies.

Maintain personal professional development through literature, workshops, etc for continued education. 
Schedule
This year-round position is full time and has responsibilities outside of normal work hours. This position is exempt, which means that the director must work any hours necessary to complete job responsibilities. This includes "core" working hours, during which the director is generally expected to be physically present at the school, plus any other hours that the job may require. While core working hours for most of the Camp Year (November 1–October 31) will be about 40 hours per week, since this is an exempt position there may be some weeks where the director will actually work more or fewer than 40 hours. The director may be required to vary the below schedule or work outside these hours on weekdays or weekends in order to complete job responsibilities. 
Generally, the core working hours for the months of November through May, and September and October, are from 9:00 a.m. to 5:00 p.m. For the month of June, the core working hours are from 9:00 a.m. to 6:00 p.m. or until the office closes, plus weekends and attendance at staff training held in the evenings. For the months of July and August, the core working hours are from 7:30 a.m. to 4:30 p.m., plus family nights and many evenings until 6:00 p.m. to assist with the Aftercamp child care program. 
Please submit a resume and cover letter to:
Will Crissman
Head of School
Tenacre Country Day School
78 Benvenue Street
Wellesley, MA 02482
(781)-235-2282 x201
Email: wcrissman@tenacrecds.org
Tenacre Country Day School considers applicants for all positions without regard to age, race, religion, national origin, creed, veteran or uniformed service status, gender identity, sex, sexual orientation, genetic information, marital status, or any non-job related physical or mental disability. As an inclusive community, we welcome candidates who will increase the diversity of our school.
Tenacre Country Day School
Wellesley, MA
Early Childhood, Elementary
Day
All Gender